Secure our streets, reduce trespassing and protect our lake!
20
people have signed this petition.
Add your name now!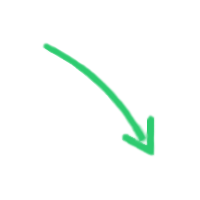 20

people

have signed.

Add your voice!
Maxine K.
signed just now
Adam B.
signed just now
Please sign this petition in support of moving forward with completing the gates of our community. There is additional research to be done, and questions to be answered. We need your support however to get this process moving forward. The decision in the end will ultimately be up to the LCHOA. We need 20% of the residents to sign for a call to action meeting to be held.

DID YOU KNOW?

Just last night - 11/14/17 a vehicle was broken into. 1 individual arrested while the other two escaped. Video surveillance posted on our FB shows them in other driveways as well.
Police confirmed at the public meeting the Lakelands Club has had zero incidents like ours due to gates and fencing.
15 – 20 trespassers per WEEK are asked to leave the property because they don't belong here. Ranging in ages 10 – 50, fishing in our lake on the shore line and n peoples back yard.
This past month there were 12 high school kids moving around on the lake fishing. Most were cooperative when asked to leave. The police were eventually called because they were not leaving, just moving from shore to shore.
This past Friday, there was a party that was blasted over social media. Giving out our gate code. Over 500 people, at least 100 cars, and ended with a stabbing, and lots of underage people running the streets of our neighborhood.
An individual fleeing from this party attempted to enter a resident's home.
Since this party – residents have noticed more traffic than usual of cars that are not residents.
As the administrator of the group Facebook page, there has been a substantial increase in requests to join from non-residents.
There was a recent lockdown of Plainfield North due to a suspected armed person in Plainfield. Followed by a Car Jacking on 119th, and possible relation to another bank robbery in Plainfield.
Several weeks ago there was an unknown man in a resident's backyard, just standing there in the middle of the night.
A few weeks after that police were called because there were suspicious individuals moving around with flashlight in the backyard of a house on Wood Duck that was completely dark.
Then a few days later a similar incident seeing only one person in the back of a dark house off Pilcher.
It is becoming clearer that something needs to be done to secure our neighborhood and protect our families and homes. Making it more difficult to browse and cruise our streets.
The latest attempt at appeasing everyone, buy requiring a remote to exit has cut down on the cut-through traffic. It has not cut down on the trespassing. And often goes for weeks, sometimes months needing repair.
It's time we come together as a community and see this issue as safety for friends, family and guests. There are a lot of things that are out of site / out of mind for residents, and this is to bring attention to it.
The need to secure our two entrances on 135th is more obvious than ever.
We need your support. This is not to divide residents, or separate them. We all share the lake, no matter where you are located.