Keep Mark Autrey behind bars.
71
people have signed this petition.
Add your name now!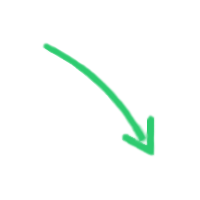 71

people

have signed.

Add your voice!
Maxine K.
signed just now
Adam B.
signed just now
On January 9th At 4:45 pm Mark Autrey pulled a loaded gun on me during daycare hours. He pistol whipped, hit and kicked me and said that he was going to kill me and my children. At this time we were in my kitchen and there were 8 children ages ranging from 2 to 15 in my daycare area while this was happening. I yelled "Emergency" and my oldest child knew this meant to get all of the children to a safe location until a threat has passed. Our emergency plan was to place children in her room located in the basement and lock the door. My daughter heard me struggling and knew that it was not just another drill. She got frightened and came up stairs to the kitchen and saw him hitting me in the head and pointing the gun at me. She ran back down stairs, put a movie in for the children, and got her knife. She told the children to stay and watch the movie all the while remaining calm in front of them. She then came back up stairs. When his back was to her she put the knife into his upper right hand shoulder blade and screamed for him to leave me alone. He turned around and put the gun to her head. She ran back down the stairs and called 911 from her cell phone. He turned back toward me pointing the gun at my head and said "She stabbed me". He then lowered the gun and went down on all fours and crawled to the living room and was immobilized. Out if the 8 children 5 of them were daycare children. After I was released from the hospital I was taken to the police station and re-united with all 3 of my children. Due to the nature of the incident DCFS had to do an investigation. During this time they decided to have my daycare remain closed until it could be proven that I was at no fault for the incident. I had no income during the time my daycare was closed. We are behind on our mortgage, the IRS put a lien on our home and all of our bills are behind. My children and I have had to under go scrutiny, slander, isolation and rejection. My children have lost their daycare friends and have had to deal with rumors and ridicule at school as well as learning issues. This has had a direct impact on getting new families into my daycare. And it has effected myself and my children emotionally. The court gave him only 5 years. Less time then it will take for my family to recover. Mark admitted to knowing what he was doing and didn't care who he hurt. This is not a person that we want released. Please help our cause and keep him behind bars.
Links