Protection for property buyers in Turkey
1275
people have signed this petition.
Add your name now!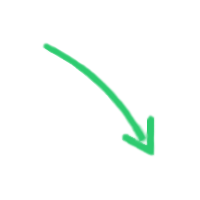 1275

people

have signed.

Add your voice!
Maxine K.
signed just now
Adam B.
signed just now
This petition is intended for delivery to the Turkish President & Prime Minister.
"To the Turkish President Abullah Gul & Prime Minister Recip Tayyip Erdogan"

We the undersigned respectfully wish to draw to your attention the abuse of property purchasing which currently exists within Turkey. There are a small number of Emlaks/Builders/and lawyers who collude to effect transactions with the intent of de-frauding would be purchasers of their money -and not delivering the Tapu and in some cases the Habitation certificates for these properties.

In the worst cases they will "sell" these properties a number of times and dispose of the proceeds of these "sales" to ensure that they have no assets and cannot be made by the turkish legal system to repay the monies obtained.

We would respectfully suggest that this would be much more difficult, if all such cases were enshrined in criminal law with severe penalties for those convicted; and would request that the following measures be included in any such legislation-

All properties may only be sold by either

(a) the person named on their tapu;
(b) An individual holding power of attorney for the tapu holder/s; or
(c) An agent legally instructed to market said properties who is in receipt of a written instruction from the owners along with copies of the Tapu & Habitation Certificates for these properties.

All property contracts in Turkey should be notarised.

No contract may require payment of the purchase price until delivery of Tapu & habitation certificate - less only a deposit which should not exceed 10% of the purchase price.

No person convicted of any offense under any such property law shall be permitted to be a director/shareholder/investor in any other property business.

No emlak convicted shall ever be permitted to trade in association with any other emlak.

All property contracts in Turkey should include a clause placing an immediate Ipotek on the property, until such sale is concluded.

All Tapu offices could be supplied with a map showing the zones where property cannot be purchased by foreign nationals. Possesion of such information would enable immediate grant of Military Clearance on payment of the appropriate fee - ending an unspecified period where many problems originate.


Many of the signatories listed below have fallen victim to these abuses and all wish to draw to your attention the negative impact which such abuse has for anyone considering investment in Turkey. It is our hope that you will effect direct and urgent action to end the actions of a few individuals who can do so much to destroy the reputation of your entire nation.
Sponsor
TurkishLiving forum CrescentHomes Altinkum
Links