Protecting the rights of minorities and dissident groups in India.
193
signers.
Add your name now!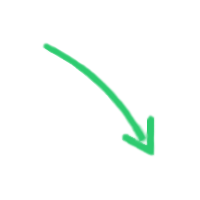 193

signers.

Almost there!

Add your voice!
Maxine K.
signed just now
Adam B.
signed just now
Police using water canons against protesters demanding justice over the suicide of Dalit scholar Rohith Vemula. Photograph: Hindustan Times/Getty Images

AN OPEN LETTER TO THE PRIME MINISTER OF INDIA FROM SOCIAL PSYCHOLOGISTS

Dear Mr. Prime Minister,

We are writing to you as an international community of social psychologists who are growing increasingly concerned about the rise of intolerance towards minorities in India. As scientists who study how people's thoughts, feelings, and behaviors are shaped by others, we are aware that such intolerance can have a long-lasting impact on India's social fabric. India is one of the most diverse countries in the world, home to people of many ethnic, religious, caste, tribal groups and philosophic traditions. Rooted in this diversity are the fundamental rights enumerated in India's Constitution, including the right to equality (prohibiting discrimination on grounds of religion, race, caste, gender or place of birth), freedom of religion, cultural and educational rights (including the right of any section of citizens to conserve their culture, language or script) as well as freedom of speech, assembly, association, movement and residence. Although Indians have struggled to realize these freedoms since the founding of the nation, a number of recent high-profile events have called into question the extent to which Indians can live lives unencumbered by intolerance.
In July 2014, over 50 villages in Bastar district banned all non-Hindu religious worship and speeches. In September 2015, a Hindu mob lynched a Muslim family in the town of Dadri, based on rumors that they had killed a cow. Last year also witnessed multiple attempts to further 'ghar wapsi' or 'home-coming', which involved the forcible conversion of religious minorities 'back' into the Hindu fold. In addition to the violence faced by religious minorities, atheist and secular thinkers who espouse scientific understanding have also been victims of similar attacks. For example, M. M Kalburgi, a writer and activist who promoted rational and scientific thinking, was gunned down in his home in August 2015.
Similarly, according to the National Crime Record Bureau, violence against Dalits has increased from 32, 712 cases in 2010 to 47, 064 crimes in 2014. Against this backdrop of growing caste-based violence was the suicide of Rohith Vemula, a Dalit scholar-activist at Hyderabad Central University, in January 2016. Rohith was one among five Dalit students who faced severe punishments from the university owing to their political leanings. In the wake of this event, over 70 students were arrested at this University for protesting against caste-based discrimination and demanding the Vice Chancellor's resignation.
As social psychologists, we know that attacks against religious, caste and atheist-rationalist minorities can have serious implications for communal harmony in India. When someone is targeted and victimized because of their group membership—be it through physical attacks or discrimination—there are detrimental psychological consequences not only for them but also for their entire community, and the social fabric of Indian society as a whole.
Fortunately, policymakers can address such experiences of identity-based victimization by working to end cycles of violence and fostering peaceful relations between different communities. Furthermore, policymakers can strengthen democracy and build public trust toward government by eradicating punitive measures against citizens who exercise their right to political dissent and protest against such violence. Insights from the field of social psychology suggest that policy makers might engender this kind of change by:
Acknowledging the oppression of minority groups: Research shows that acknowledging the suffering of disadvantaged minority groups is an important step towards validating their experiences and can set the stage for intergroup reconciliation. Conversely, denying victimization creates an additional layer of suffering and builds resentment. With this knowledge in mind, we urge policymakers to acknowledge and oppose the injustices faced by various disadvantaged minorities in India. Such action can be an important step towards the healing of minority groups and help set the stage for a more equitable and peaceful India.
Developing positive intergroup contact: Research in social psychology provides strong evidence that positive contact between members of different communities reduces prejudice between them. However, research evidence also shows that, contact between communities with ongoing tensions may exacerbate conflict. In such cases, establishing vicarious contact (i.e., observing others interact with members of different communities) can be an effective way to reduce prejudice. For example, portrayals of positive contact between members of different communities through TV serials, ads, movies or radio programs can influence social norms and support the improvement of attitudes between communities.
Developing awareness of and promoting diversity in India: Public awareness campaigns that foster and celebrate India's diversity can build mutual understanding between communities and improve relations between them. Programs such as a celebration of 'Dalit History month' or 'Islamic Heritage month' that highlight the long and vibrant history of these communities in India as well as their struggles, could help spread this awareness. Moreover, it could simultaneously help acknowledge the suffering of these minority groups. In addition to promoting these kinds of events, policy makers should also repeal assimilationist policies that can pose a threat to diversity in India. For instance, taking steps to lift the state-wide bans on beef or other foods that force communities like Dalits, Muslims and Christians to comply with upper-caste Hindu majoritarian norms can be an important step in this direction.
Addressing attacks against atheist, rationalist and/or scientific thinkers: The public in India has a fairly high understanding of and positive attitudes towards science education. Yet, there have been policy developments that are not in line with scientific perspective as well as violent attacks against rationalist thinkers, like in the case of M.M. Kalburgi who was fatally attacked for his promotion of scientific thinking. The scientific community has been one of India's strongest allies and has played a significant role in developing the technological and social advancements that have positioned India as an emerging superpower on the world stage. We urge policymakers to take steps to develop policies that engender and promote critically important, sound scientific thinking. Similar to the 'developing awareness' programs illustrated above, efforts should be made to spread awareness about the importance of scientific thinking and the long history of atheism and agnosticism—and promote tolerance for atheism and agnosticism—in India. We ask that steps should also be taken to strengthen the links between the scientific community and public policies.
Understanding why people protest and repealing the sedition law. People engage in various forms of actions aimed at creating social change when their communities are facing unjust inequality and victimization. Moreover, protests have formed the bedrock of many modern democratic nations including India's, for instance, protests by Indians for independence from the British Raj. In contrast, the sedition law was introduced by the British into the Indian Penal Code to curb dissent and today threatens modern India's vibrant democracy. We urge you to call upon policy makers to repeal it so ordinary Indians are able to enjoy their fundamental and democratic rights more fully. Another important next step would be to enter into dialogues with different dissident groups to understand and address their interests better.
To sum up, we urge you to take a firm stance to protect the rights of minority and dissident groups, as well as to promote policies that are consistent with scientific thinking. While far from comprehensive, we believe the above-mentioned recommendations can lay a solid foundation for building a more diverse, democratic, and peaceful India!