Protecting Students from the Novel Coronavirus in Schools of Toronto District School Board, Ontario
56
signers.
Add your name now!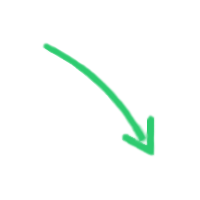 56

signers.

Almost there!

Add your voice!
Maxine K.
signed just now
Adam B.
signed just now
To: TDSB Trustees, TDSB, and, Whom It May Concern:
We are parents from schools in the Toronto District School Board (TDSB). We are concerned that the rapidly spreading and highly contagious Novel Coronavirus with a high fatality rate has reached Toronto with a confirmed case and a presumptive case on January 27, 2020.
This virus can be transmitted human-to-human through close contact. On January 28th Germany confirmed a 33-year-old man contracted it from a colleague visiting his workplace from Shanghai, China. The Chinese colleague only fell ill herself on her way back to China, and the male worker had infected three others at the car parts plant where they all work before he himself showed symptoms.
Our students are among the most vulnerable to contracting this virus, should one of them happen to be a carrier of it, as they spend huge amount of time in close vicinity with each other within a classroom and in the same building that has minimum air exchange with the outside in winter.
Avoiding contact with potential carrier of this virus has been a prioritized approach adopted by all levels of governments and organizations around the world. For example:
- Global Affairs Canada issued a warning on January 27, 2020, urging Canadians to avoid all travel to the Hubei province of China where this new strain of coronavirus originated.
- Hong Kong has announced that all rail links to mainland China will be cut starting Friday, January 31, 2020.
- The principals of Somerset Academy in Markham and Richmond Hill Montessori School in Richmond Hill have, respectively, requested that families who have traveled to, respectively, Asia and China, should have their children stay home for a minimum of 15 days.
- In New Zealand, Education Ministry head Iona Holsted issued an edict to all principals on January 28, 2020 that anyone who was at "high risk of exposure because they have recently been to China or have been in close contact with someone confirmed with the virus" should stay away from school for two weeks.
We ask that TDSB adopt the same approach to protect students from catching the Novel Coronavirus through their close exposure to a fellow student who happen to be inadvertently infected by this virus.
January 25th 2020 is the Chinese New Year. Toronto is home to a huge population of Chinese people originally from China. Many Chinese people travel to and from China to visit families and friends during this festive season which lasts 15 days ending with the Lantern Festival on February 8, 2020. This vast population movement between China and Toronto will most likely, inevitably bring more carriers of this virus to Toronto.
The incubation period can be as long as 17 days. There have been many indications that during the incubation period the carrier can pass the virus to other people, while there have been no rule-out that this virus is not contagious during the incubation period.
When it comes to protecting our children, we ask TDSB to take the responsible pro-active approach that has been adopted by many levels of government and organizations, so that students will be able to avoid contact with potential carriers of the Novel Coronavirus in school.
We strongly urge TDSB to consider to adopt some or all of the following:
1. TDSB asks students and their families who have recently returned from China to report to school and classroom teacher.
2.TDSB recommends or requests that families who have traveled to China have their children stay home for a minimum of 15 days.
3. TDSB Schools recognize that parents have the right to be informed, and inform parents of a school where a student or their family have recently returned from China, so that other parents may choose to keep their children home.
4. Students are allowed to wear masks in school.
5. For the safety of students and teachers, teachers should advise students to strictly follow safety guidelines, including repeatedly teaching the young ones from Junior kindergarten to grade 1 students, to prevent the spread of this new coronavirus in school.
The potential benefit is immense by adopting the above, while the harm it may cause is only minimum.
It is better to err on the side of caution than face an incident where a student contracts the virus in school -- which may potentially lead to panic or angry response from some parents, or even xenophobic and racist reactions from biased minds in our society.

Please let us know your decisions. Your consideration and leadership on this are needed and appreciated.
By signing this petition, I expressly pledge that should anyone in my household recently return from China, I will apply self-quarantine and keep my child at home for 15 days.