Lawyers' Letter to Protect Foreign Workers Freedoms
71
people have signed this petition.
Add your name now!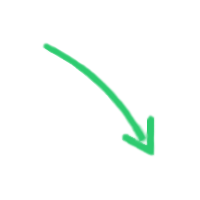 71

people

have signed.

Add your voice!
Maxine K.
signed just now
Adam B.
signed just now
To:
Binyamin Netanyahu, Prime Minister of Israel
MK Reuven Rivlin, Speaker of the Knesset

Honorable Sirs,

As Jews who deeply care about Israel, as lawyers, indeed as human beings, we are gravely concerned about a recent legislative attempt to revoke the most basic rights of migrant caretakers in Israel: people, mostly women, who have traveled far from home in order to provide for their families, and who work in Israel caring for the elderly, the disabled, and other persons in need of physical assistance.

We hereby express our support for the letter written by our Israeli colleagues – retired judges, law professors, and law researchers – regarding a proposed Knesset bill, Amendment ???? to the Israel Entry Act, which will restrict work permits issued to migrant workers in the nursing professions in Israel.

The letter written by our Israeli colleagues (see attached document) sheds light on the dangerous ramifications that this proposed bill, if enacted, would have on the lives of one of the most weakened groups within Israel: migrant caretakers. This proposed legislation will enhance the dependence of migrant caretakers on their employers for their legal status, thereby limiting their ability to escape from abusive employment conditions. Such an irregular legal reality – which conflicts with the basic principles of Israeli labor laws and with the very purpose of a labor contract – severely infringes on a wide range of protected human rights, primarily the right to dignity and to personal freedom. It also infringes upon Israel's commitments under international law to workers' rights.

As pointed out by our Israeli colleagues, this bill attempts to restore the previous "binding arrangement" between migrant workers and their employers, which Judge Chesin of the Court deemed in 2006 as "a modern form of slavery" (HCJ 4542/02 The Kav La'Oved v. the Israeli Government, ver. 71(1) 346 (2006)). Such legislation is clearly unconstitutional, fails to satisfy the principle of proportionality, and contradicts common standards of human morality.

We have just celebrated Passover, the "Holiday of Freedom," a time in which we are required to remember our people's past as foreign slaves, as migrant workers in Egypt if you will. As the Bible specifically instructs us: "You shall not wrong a stranger or oppress him, for you were strangers in the land of Egypt" (Exodus 22:21).

In light of the above, we wish to express our support for our Israeli colleagues' letter, and we join them in calling on you to stop the legislation procedures of this bill and to hold an extensive and calculated discussion regarding its potential ramifications.

Respectfully yours,
Initial signers listed in alphabetical order, affiliations for identification purposes only.
Prof. Robert M. Bloom, Boston College Law School
Prof. Yishai Boyarin, Mediation Clinic, Hofstra University
Sandra Coliver, Open Society Justice Institute
Prof. Peter Edelman, Georgetown University Law Center
Yasmine Ergas, Institute for the Study of Human Rights, Columbia University
Prof. Eric M. Freedman, Maurice A. Deane Distinguished Professor of Constitutional Law, Hofstra Law School
Prof. Monroe H. Freedman, Hofstra University School of Law
Emily Jane Goodman
Prof. Daniel JH Greenwood, Professor of Law, Hofstra University College of Law
Prof. Ariela J. Gross, Gould School of Law, University of Southern California
Prof. Hadar Harris, American University Washington College of Law
Prof. James L. Kainen, Fordham University School of Law
Victor Kovner, co-founder, J Street and board member, Americans for Peace Now
Prof. Seth F. Kreimer, University of Pennsylvania Law School
Prof. Stefan H. Krieger, Director, Center for Applied Legal Reasoning, Hofstra University School of Law
Prof. James A. Kushner, Southwestern Law School
Prof. Shari Motro, University of Richmond School of Law
Prof. Russell G. Pearce, Fordham University School of Law
Kathleen Peratis
Dinah PoKempner
Prof. Todd D. Rakoff, Harvard Law School
Gustin Reichbach
Ricki Roer, Chair National Employment Practice Team, Wilson Elser Moskowitz Edelman & Dicker LLP
David Rudovsky, Senior Fellow, Penn Law School
Barry Scheck, Co-Founder of the Innocence Project
Prof. Herman Schwartz, American University Washington College of Law
Prof. Laurence H. Tribe, Harvard Law School
Prof. Emeritus Alan Jay Weisbard, University of Wisconsin Law School
Prof. Stephen Wizner, Yale Law School

Sponsor
New Israel Fund
Links