Protect College Station - NO smart meters/AMI
49
people have signed this petition.
Add your name now!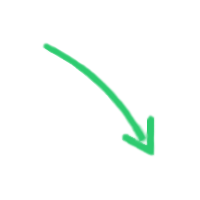 49

people

have signed.

Add your voice!
Maxine K.
signed just now
Adam B.
signed just now
We oppose the plan to install smart meters/AMI (automated metering infrastructure) in College Station, Texas.
This dangerous, expensive, intrusive, health-damaging plan to install 'smart' meters will make the C.S. electrical system more vulnerable to terrorists, hackers, and power outages.
Homeowners elsewhere have been told they were liable for damage to their homes caused by fires or explosions after installation of smart meters, even when they didn't realize a smart meter had been installed.
Smart meters are surveillance devices that record "energy consumption behavior". Each family's private electricity usage patterns are stored by the utility for release to government entities or sales to marketing firms or other corporations. Smart meters will ultimately allow Time-of-Day Metering - higher rates charged at peak times. Cut-off to specific appliances will also be possible.
Smart meters send biologically destructive "pulsed" and "dirty electricity" into homes and businesses. Science shows all are harmed on some level from electrosmog, especially vulnerable are children, elderly, pregnant, or those already health-compromised. Blood tests reveal immediate harm to all tested, but only 5-35% have symptoms, some occur immediately, others after a few months of exposure: headaches, heart palpitations/pressure in the chest, ringing in the ears, fatigue, skin rashes, memory & concentration difficulties, irritability and sleep disturbances. Infertility, DNA damage, and eventually cancer can result, even in those who show no earlier symptoms.
FCC regulations, based on fifty year old heat-related tests/standards, do not protect our health. Biophysicists and biologists must be consulted, new science-based regulations and equipment are necessary.
Smart meters are actually computers, not true meters. They emit thousands of pulses of microwave radiation daily, waste energy, require more data storage, create transient voltages, are less accurate, and produce higher energy bills. They lack customer audit trails and have numerous security and safety issues. Hundreds of fires and some deaths have been caused by smart meters. Analog meters typically last 30-50 years, but smart meters need to be replaced every 5-7 years.
An informative film, available on youtube.com and Amazon Prime, is Take Back Your Power.
Excellent Summary/Overview:
http://www.smartmetereducationnetwork.com/smart-meters-what-they-are-and-what-they-do.php#2a1
Protect College Station - NO smart meters/AMI.