Protect Caregivers from Workplace Discrimination
100
people have signed this petition.
Add your name now!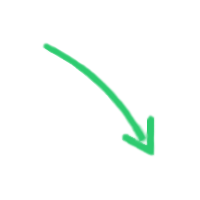 100

people

have signed.

Add your voice!
Maxine K.
signed just now
Adam B.
signed just now
Mayor Michael Bloomberg City Hall New York, New York 10007 Speaker Christine Quinn City Hall New York, New York 10007 Re: Support for Int. 565-A Dear Mayor Bloomberg and Speaker Quinn: We, the undersigned support Int. 565-A, a bill that would amend the New York City's Human Rights Law to expressly prohibit employment discrimination based on an individual's actual or perceived status as a caregiver. We strongly urge you to support passage of this important bill. In 2007, Public Advocate Betsy Gotbaum, joined by Council Members Bill de Blasio, David Weprin and Gale Brewer, introduced legislation to guarantee caregivers protection from employment discrimination. Later that year, the City Council's Committee on General Welfare, chaired by Council Member de Blasio, held a hearing at which prominent unions, the New York Women's Chamber of Commerce, and A Better Balance and other advocacy organizations testified in support of the bill. A majority of Council Members (36 of 51) are co-sponsors of this bill. As a result of further discussions concerning the bill, the Public Advocate and Council Member de Blasio have proposed an amended version of Int. No. 565-A which excludes the reasonable accommodation provision. Int. 565-A defines a caregiver as a person who is a contributor to the ongoing care of (1) a child for whom the person has assumed parental responsibility or (2) a person who suffers from a physical, medical, mental, or psychological impairment and is related by blood, legal custody, marriage, or domestic partnership or living in a familial relationship with the caregiver. As you know, the number of caregivers is rapidly growing. A 2008 policy brief by AARP has estimated that there are more then two million caregivers in New York State. As baby boomers age, the children of baby boomers will increasingly be caring both for their own children and for their aging parents. In addition, more than 50 percent of caregivers balance this responsibility with a full-time job. Therefore, there is an increasing need to establish protections against workplace discrimination. Currently, there is no federal law that explicitly protects caregivers from employment discrimination, although there are some laws that can provide protection in specific circumstances. For example, Title VII of the Civil Rights Act of 1964 provides protection against unfair treatment based on gender-role stereotypes about motherhood and fatherhood. However, an employer who discriminates against both women and men with children may be outside the reach of Title VII. Types of caregiver discrimination include being rejected for employment, passed over for promotion, subject to a hostile work environment, or terminated based solely on an employer's negative assumptions about the value and performance of an employee who has caregiving duties outside of work. Int. 565-A is a strong anti-discrimination bill that would help ensure a fair and equal work environment in which all employees can thrive while also fulfilling their caregiving responsibilities. We urge you to support passage of Int. 565-A and protect the City's caregivers against workplace discrimination. Sincerely, The Undersigned cc: Betsy Gotbaum, The Public Advocate for the City of New York Bill de Blasio, Councilmember, City of New York
Sponsor
Please go to http://pubadvocate.nyc.gov/pages/ProtectingCaregivers.html to learn more about Public Advocate Betsy Gotbaum's Campaign to Protect Caregivers from Workplace Discrimination. Public Advocate Betsy Gotbaum was elected in November 2001, and inaugurated on City Hall steps on January 1, 2002 . The Public Advocate is an independently elected citywide official, next in line to the Mayor, who is your ombudswoman to cut through government red tape. As Ombudswoman, or go-between, the Public Advocate answers complaints about people's problems with city government, investigates ineffective agencies and programs, proposes solutions that make government more efficient, and helps communities gain better access to government.
Links
Link to Int. No. 565-A - Caregiver Bill http://pubadvocate.nyc.gov/pages/ProtectingCaregivers.html Public Advocate's Corner (Blog)- Insights, information and issues from New York City's Public Advocate Betsy Gotbaum http://www.publicadvocatescorner.com/ A Better Balance - A legal advocacy organization dedicated to empowering individuals to meet the conflicting demands of work and family without sacrificing their economic security. http://www.abetterbalance.org/cms/