Protect Wisconsin's Public Schools and Teachers
104
people have signed this petition.
Add your name now!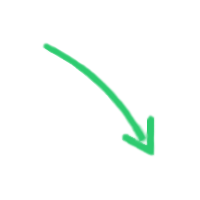 104

people

have signed.

Add your voice!
Maxine K.
signed just now
Adam B.
signed just now
To The General Public:
As future educators, current educators and other supporters of the Wisconsin public education system, we are deeply concerned in regards to two provisions included in the Public Instruction K-12 Omnibus Budget Motion #457, passed by the Wisconsin State Legislature's Joint Committee on Finance. These two provisions have potentially devastating effects to public education by proposing to establish lower licensing standards for secondary educators (grades 6-12) throughout the state and introducing a parallel structure that undermines the authority of the Milwaukee Public Schools system.
Provision 46 Alternative Teacher license proposes that an initial teaching license may be granted to anyone who has obtained a Bachelor's Degree in any field. Additionally, persons who may not have obtained a Bachelor's Degree, or even a high school diploma, could be licensed if deemed 'proficient' by an individual district. Classroom experience and related pedagogical skills development are no longer required to obtain a teaching position. As a result, this provision not only undermines the regulatory power of the Wisconsin Department of Public Instruction but sets a very low professional standard in contrast to the credentials and high qualifications currently expected of the teachers employed in our schools.
Provision 39 Opportunity Schools and Partnership Program (OSPP) creates within the Milwaukee Public Schools (MPS) a segregated structure charged with the budgeting, program coordination, and related management functions for schools that -under this provision- may be transferred from MPS to the OSPP and would operate under the management of a Commissioner, accountable only to the County Executive, not to the MPS Superintendent. While there are no specific qualifications outlined in this provision for the position of Commissioner, it is clear that any school under the management of the OSPP will receive sufficient appropriation for payments to its operators, and will be able to terminate all current staff. Moreover, as of 2017-18 school year, up to five MPS schools, identified as those receiving the lowest scores in the most recent school accountability report, will be transferrable to OSPP annually.
These two provisions damage the integrity of the Wisconsin public education system and undermine the democratic ideals that public education is supposed to serve and instill. Private management will create an education system motivated by profit rather one that strives to provide high quality, equitable educational opportunities for the youth of Wisconsin. Lowering teacher licensure standards for secondary educators will devalue and deskill the profession of education in Wisconsin. Please join us in signing this petition to let our representatives know that you oppose provisions 39 and 46 from the Public Instruction K-12 Omnibus Budget Motion 457 and that Wisconsin deserves a good quality, equitable public education system as well as highly qualified teachers who will act in the best interest of our children.
Eau Claire, June 9, 2015