Protect the Takoma Park-Silver Spring Co-op
576
signers.
Add your name now!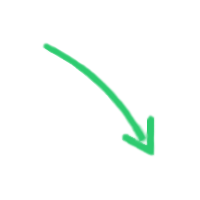 576

signers.

Almost there!

Add your voice!
Maxine K.
signed just now
Adam B.
signed just now
July 2016
To: Kate Stewart Mayor; Peter Kovar Councilmember, Ward 1;Tim Male Councilmember, Ward 2; Rizzy Qureshi Councilmember, Ward 3; Fred Schultz Councilmember, Ward 6;Terry J. Seamens Councilmember, Ward 4; Jarrett Smith Councilmember, Ward 5 - City of Takoma Park
Re: Comment on Proposed Takoma Park Development Agreement: Signing the Agreement Would Be Premature and Inconsistent With Your Commitment to the TPSS Co-op as an Anchor Business
Dear Mayor Stewart and Council Members:
Thank you for the opportunity to comment on the proposed Takoma Park Development Agreement and Ground Lease. As residents of Takoma Park, we support development of City property at Takoma Junction in a manner that ensures the survival and health of the Takoma Park Silver Spring Co-op (Co-op), establishment of a public gathering place, and adequate parking and pedestrian access. We are very pleased that you have committed to promoting these values in the development of the City property.
We write to express our great concern that signing the proposed Development Agreement now would be premature and inconsistent with your commitment to prioritize the continued presence and financial health of the Co-op as an anchor business in Takoma Park. As you know, the Co-op has been at Takoma Junction since 2001, and now has 9,000 members, thousands of non-member shoppers, and 42 employees. The Co-op does an average of 3,000 register transactions a week, with approximately 1,200 of those from non-members. And the Co-op is adding approximately 100 new members each month.
In order to maintain the Co-op as a viable and thriving business, it needs adequate parking, space for a loading dock, room to expand, and an ability to remain in operation during the redevelopment of the adjacent lot. After months of discussions between the City, the Co-op, and the Neighborhood Development Company (NDC), it appears that not one of these fundamental issues has been resolved. We are deeply concerned that the proposed development of the City property as currently conceived by NDC may be inconsistent with meeting the Co-op's very legitimate needs.
Before entering any development agreement or ground lease with NDC, the City should ensure that the Co-op's basic needs for parking space, a loading dock, room to expand, and the ability to remain operational during redevelopment have been met. The City should not, under any circumstances, enter the Development Agreement as currently written because it would leave resolution of these fundamentally important matters entirely to negotiations between NDC and the Co-op; and would allow NDC to abandon the negotiations if they were unsuccessful. While the Agreement prohibits NDC from abandoning negotiations after four months without Council approval, the choices at that point are to either provide NDC with an additional 30 days to negotiate, or to authorize NDC to "commence seeking a letter of intent with another anchor tenant for the Project other than the Co-op ..." These are not good choices.
And the promise that if negotiations break down NDC would provide "reasonable accommodation" to the Co-op's existing business is an empty one – because the Co-op cannot survive in its existing space if it loses its access to City property for unloading grocery trucks and overflow parking.
Instead of leaving these issues to negotiations between NDC and the Co-op, the more logical and effective course of action is to work out the Co-op's basic needs for parking space, a loading dock, room to expand, and ability to remain open during redevelopment prior to signing a development agreement. That is the only way to be absolutely sure these agreed-upon objectives will in fact be met. With the accommodations for the Co-op worked out ahead of the signing of a development agreement, there will be no need for the four-month and one month negotiating clauses and no place for rejection of the Co-op as a part of the development project.
We support your decision to appoint a citizens' advisory committee, but such a committee will not be effective unless you, the Mayor and City Council, also step up to your civic decision-making responsibilities with respect to the preservation of the Co-op as a valuable community asset.
Therefore, we strongly urge you to abide by your commitment to support and prioritize the continued viability of the Co-op as an anchor business in Takoma Park, by taking all measures necessary to ensure that the basic elements of continued financial health have been resolved before you enter any agreement or lease with NDC.
Diane Curran and Ferd Hoefner, Montgomery Avenue
Susan Schreiber, Willow Avenue
Fred Feinstein and Karen Collins, Sycamore Avenue
Betsy Taylor, Willow Avenue
Joe Uehlein, Pine Avenue
Marika Patridge, Tulip Avenue
Betsy Cohn and Judy Applebaum, Willow Avenue
Sat-Jiwan Ikle Khalsa, Conway Avenue
Jessica Zarker, Montgomery Avenue
Nadine Bloch, Beech Avenue
David Christy, Montgomery Avenue
Susan Strasser and Bob Guldin, Willow Avenue
Susan Katz Miller and Paul Miller, Montgomery Avenue
Leah Curry-Rood, Montgomery Avenue
Rhonda Kranz, Montgomery Avenue
Nina Falk and Steve Silverman, Cedar Avenue

Karen Leu, Manor Circle
Susan Page, Maple Avenue
Barbara and Steve Whitney, Crescent Place
Linda Carlson, Valley View Avenue