Protect the Flock: Remove Easton, Dragseth and Rogers
384
people have signed this petition.
Add your name now!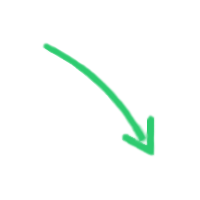 384

people

have signed.

Add your voice!
Maxine K.
signed just now
Adam B.
signed just now
To the North Dakota State Board of Higher Education, Chancellor Hagerott, and Dickinson State University Stakeholders:
We, the undersigned, demand the resignation or termination of President Stephen Easton, VPAA Dr. Debora Dragseth and Dean of the College of Arts and Sciences Dr. Brent Rogers for the following reasons:
President Easton:
VPAA Dragseth:
Dean Rogers:
Insufficient qualifications for his position
These infringements are unacceptable and not keeping with the standard of excellence expected at DSU and NDUS. President Easton and Dr. Dragseth have continually tried to excuse their mismanagement of personnel and resources by citing "increases in student enrollment" as evidence that their management style is effective. While increased enrollment may be a legitimate metric to gauge normal growth of an academic program, this metric has been exploited by President Easton and Dr. Dragseth. Their individual and joint insistence to faculty, staff and students that recruitment and retention were necessary to save our programming resulted in campus-wide recruiting efforts, driving enrollment numbers up and giving the appearance of a healthy campus environment. Unfortunately, this is not the case. This petition seeks to remove the façade that has been put in place by President Easton and Dr. Dragseth, remove them from the positions they have been abusing, and restore integrity to Dickinson State University and its programming. Furthermore, upon vacation of these positions, we ask that an experienced, trustworthy interim president be put in place and applications for all vacated administrative and faculty positions be sought on a national level in accordance with Section II.AI of the DSU Faculty Handbook to avoid any possible remaining corruption from disseminating through our university. This must be done in a fiscally responsible manner, investing in incoming faculty as a necessary resource we intend to keep, while acknowledging that the position of administration is to ensure resources are managed effectively, ethically and democratically, for the betterment of the institution. The inflated nature of administrative salaries has led to corruptive greed and has not lessened the ongoing turnover of administrative personnel that has left DSU with countless unfinished projects, abandoned committees and a lack of unity and consistency. We understand that this petition places the SBHE and Chancellor's office in a problematic position and our university without the benefit of traditional leadership. Unfortunately the problems we are experiencing are severe and must be dealt with as soon as possible to restore the integrity of our programming and our university as a whole. We must act with urgency. Please see the attached letter from Dr. Paula Martin, Professor Emeritus, for her recommended plan of action for the Department of Natural Sciences. Her dedication to academics, the university and its students, even after years retired, is unmatched. Please solicit similar letters of recommendation from our remaining faculty and allow collaboration between departments to restore order to degree programming as soon as possible.
The student body pays tuition, many of us going into long-term debt to do so. As such, we expect a certain level of professionalism and quality of services rendered. We find that everywhere we look at DSU, except with matters concerning administration. There is no honesty or transparency to be found. We have been told repeatedly by the above mentioned administrators that "they are working on it", "there is not any plan to cut majors at this time", and that there is no reason for us to transfer to complete our programming. These assertions alone are evidence of the dire situation we find ourselves in. It is highly unlikely that this information is factual. There are a number of degree programs with incomplete programming due to faculty losses, resulting with well over one hundred students unable to complete necessary credits for on-time graduation. President Easton, VPAA Dragseth and Dean Rogers are either intentionally misleading students with false information or do not comprehend the gravity of the situation their mismanagement has created. This assertion is not limited to student interaction. Our tuition has been raised, our support services are practically non-existent due to staffing losses, our traditional course delivery has been cheapened using the pandemic as a grand excuse, and if the situation is allowed to continue as is, loss of accreditation is a valid concern that would result in personal financial ruin for every student here, as well as years of our lives invested that would be for naught.
DSU has been part of the Dickinson community for over 100 years. It has supplied employment to dedicated staff and faculty, as well as economic support to the community. That support has been reciprocated by the Dickinson community. Many of the scholarship opportunities supplied to students, as well as improvements to campus facilities, are due to donations from local businesses and residents. This is not strictly business, but a matter of heart. Many of the professionals in our community are proud DSU alumni and do not wish to see their alma mater torn asunder. Nor do they wish to watch their mentors lose their passion for teaching and academic excellence due to authoritarian administration and loss of professional freedom.
We ask that the SBHE and NDUS support the efforts of the undersigned to stay dedicated to the mission statement of the university. The undersigned call for a full and transparent investigation into Stephen Easton, VPAA Dr. Debora Dragseth and Dean of the College of Arts and Sciences Dr. Brent Rogers' conduct in the performance of their duties and qualifications. We further call for the removal of Stephen Easton, VPAA Dr. Debora Dragseth and Dean of the College of Arts and Sciences Dr. Brent Rogers and any additional current administration responsible for the above mentioned situation, if the results of said investigation(s) support the same.