Protect Student Privacy
20
people have signed this petition.
Add your name now!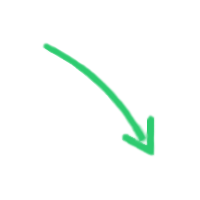 20

people

have signed.

Add your voice!
Maxine K.
signed just now
Adam B.
signed just now
[DUTCH BELOW]
We all have to contribute.
We know that the corona-crisis has the world in her grip and we, as students, definitely feel the consequences. We know very well that we have to adapt and that it's often difficult to find a good solution that works for everyone.
Yet we notice that we, as the students, are left out of the process. We are left in the dark as decisions are made higher-up and slowly reach our ears. This too, is the case at Hogeschool West-Vlaanderen. And we notice this especially with the plans for the digital examinations of 2020.
With Respondus, they ask the student to be watched for hours. Filmed, analysed and this without informing the student properly or even giving them a choice, a real choice. Not to mention, the software itself, as admitted by their very own developers, is faulty, returning more false than true positives. Why insist on privacy-invading software that might even be taxing on the computer systems of less well-off students.
They ask us to understand, to trust that Howest will handle everything well. But where is the trust in the student? Trust is a two-way street, not a one-way street like they are trying to tell us.
Of course, this lack of faith and level of surveillance is extremely stressing for the student. How could you feel otherwise if every small move you make is being checked?
We hear other schools and universities handle this differently. We hear from the Union Syndicale Étudiante that it should be handled differently. We hear from the Minister of Higher Education in the French Speaking Community, Valérie Glatigny, that it should be handled differently. As well as Serge Gutwirth, jurist and criminologist at the VUB, Jenneke Christiaens, Pedagogue and Criminologist at the VUB, Paul de Hert, jurist at the VUB and Frederik Dhondt, jurist and historian at the VUB and Uantwerpen showed their displeasure publicly.

Sign this petition to oppose the use of anti-cheat softwares at your school!




We moeten allemaal een steentje bijdragen.

We weten allemaal dat de corona-crisis de wereld in zijn greep heeft en wij als studenten merken daar ook zeker de effecten van. We beseffen heel goed dat het aanpassen is en dat het vaak moeilijk is om een goede oplossing te vinden die voor iedereen werkt.
Toch merken wij dat wij als student vaak uit het proces gelaten worden. We tasten in het duister terwijl de beslissingen hogerop gemaakt worden en druppelgewijs uitgestuurd worden. Ook bij Hogeschool West-Vlaanderen is dit het geval. Dit is vooral duidelijk bij de plannen voor de digitale examens van 2020.
Met Respondus vraagt men van de student om tijdens hun examens uren lang op de vingers gekeken te worden. Gefilmed, geanalyseerd en dit zonder de student een keuze te geven, een échte keuze. Om nog maar niet te spreken over het feit dat de software, toegegeven door de eigen developers, slecht werkt. Waarom dan blijven volharden met een privacy-invading software die dan nog eens belastend kan zijn op de computer-systemen van financieel zwakkere studenten?
Men vraagt van de student om begrip te hebben voor Howest, heb vertrouwen dat ze alles in goede banen leiden. Maar waar blijft het het vertrouwen in de student? Vertrouwen is een tweerichtingsstraat, niet een eenrichtingsstraat zoals ons wordt voorgehouden.
Dit tekort aan vertrouwen is uiteindelijk ook uitermate stresserend voor de student. Hoe zou iemand zich anders kunnen voelen als ze voortdurend op elke kleine beweging gecheckt worden.
We horen van andere scholen en universiteiten dat zij het anders aanpakken. We horen van de Union Syndicale Étudiante dat het anders moet aangepakt worden. We horen van de Minister voor Hoger onderwijs in de Franse Gemeenschap, Valérie Glatigny, dat het anders moet. Ook Serge Gutwirth, jurist en criminoloog aan de VUB, Jenneke Christiaens, pedagoge en Criminologe aan de VUB, Paul de Hert, jurist aan de VUB en Frederik Dhondt, jurist en historicus aan de VUB en Uantwerpen lieten al publiek hun ongenoegen uiten.