Protect Scarsdale From 5G Cell Towers
104
signers.
Add your name now!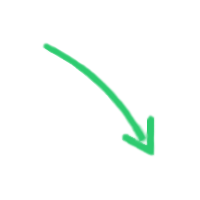 104

signers.

Almost there!

Add your voice!
Maxine K.
signed just now
Adam B.
signed just now
PETITION TO THE VILLAGE OF SCARSDALE TO TAKE URGENT ACTION TO ENACT A PROTECTIVE WIRELESS CELL ANTENNA CODE REGARDING 5G WIRELESS TELECOMMUNICATION FACILITIES IN RESIDENTIAL NEIGHBORHOODS.
Dear Mayor Samwick and Village Board Members Arest, Crandall, Lewis, Ross, Veron, and Waldman,
We, the undersigned, petition the Village of Scarsdale to take preemptive, urgent action to enact a protective wireless cell antenna code regarding the deployment of 5G wireless telecommunication facilities in residential neighborhoods. 5G, the next generation of wireless technology, presents a unique set of challenges to the public ranging from health risks to property devaluation issues to adverse aesthetic impacts.
The Federal Communication Commission's (FCC) public human radio frequency (RF) microwave radiation ("wireless radiation") exposure limits were adopted over 24 years ago and fail to consider the widely documented adverse biological effects associated with exposure to wireless radiation, the same type of radiation emitted by 5G wireless antennas and devices.
The FCC has dismissed the results of the U.S. National Toxicology Program's recently completed $30 million-dollar study which found "clear evidence" of cancer associated with exposure to wireless radiation, in addition to the hundreds of other independent, peer-reviewed scientific studies that have linked exposure with neurological problems, reproductive health complications, and serious disease. Dr. Hugh Taylor, Chair of Obstetrics, Gynecology, and Reproductive Sciences at Yale University, encourages his patients to keep cell phones and other radiation-emitting devices away from their bodies.

Scientists and medical professionals are not the only experts waving a red flag when it comes to wireless radiation and 5G. Swiss Re, the second-largest re-insurance company in the world, classified 5G as a "high impact" liability risk in its 2019 SONAR New Emerging Risks report due to health risks, and, as reported by the National Association of Realtors, homes located near cell towers and wireless antennas can see property devaluations of up to 20%.
Installing 4G/5G antennas is not required for public safety, national security, or connectivity. Indeed, fiber optic to and through the premises, which telephone customers have financed for decades through rate increases and extra fees on their phone bills, is safer, faster, more secure, more energy efficient, and less expensive than wireless connections.
It is vital that our local government officials adopt a strong legislative code to protect our community from 5G antenna installations, particularly near our homes and schools, to the fullest extent possible under the law.
KEY PROVISIONS THAT ARE NEEDED IN THE VILLAGE OF SCARSDALE'S CODE:
1. A provision to allow small cell installations only in commercial and industrial zones not in or within 1,000 feet of residential zones and mixed use zones;
2. A provision to establish an effective setback for installation in commercial and industrial zones with a 1,000-foot setback from any of the following: Residential zones, mixed use zones, schools, daycare facilities, medical facilities, parks, playgrounds, sports facilities, or houses of worship;
3. A provision authorizing the Village to conduct random, unscheduled and independent testing of any wireless antennas installation to ensure compliance with the FCC's RF radiation guidelines for the general public, to be paid for by the applicant or corporate entity operating the antenna;
4. A provision requiring certification and documentation that any proposed small cell installation(s) addresses an existing and significant gap in coverage in the service area using dropped call data;
5. A provision requiring photo simulations of the proposed installation(s) from the perspective of any property owner within 250 feet;
6. A provision that all property owners within 250 feet of any proposed installation(s) have been notified of the filing of an application for a permit within five days of such filing, and that the application, including all related documents, shall be made available for public inspection and copying;
7. A provision requiring proof and documentation that the applicant and corporate operator of any proposed small cell antenna have obtained liability insurance which does not include a "pollution" exclusion.
Note: Words that are underlined have hyperlinks to relevant sources.