Protect Santa Fe's Old Pecos Trail Scenic Corridor from Rezoning
Show your support by signing this petition now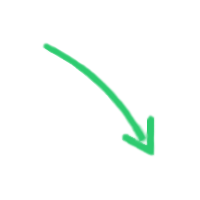 0

people

have signed.

Add your voice!
Protect Santa Fe's Old Pecos Trail Scenic Corridor from Rezoning

We, the undersigned residents of Santa Fe, homeowners of Sol y Lomas, Arroyo Chamiso, SENA and surrounding neighborhoods, and concerned citizens oppose the rezoning of 2200 Old Pecos Trail

RELEVANT INFORMATION

PROPOSAL FOR REZONING OF 2200 OLD PECOS TRAIL

The zoning change request does not meet the City of Santa Fe's criteria for approval of such a request, which are set forth in City Code Section 14-3.5(C). If the City does not follow its own rules for rezoning, no parcel in Santa Fe that adjoins undeveloped property is safe from development that is not in keeping with neighborhood.

The zoning change request and proposed subdivision are contrary to the neighborhood preservation language in the Revised Home Rule Charter - Section 2.04. The neighborhood most relevant to the proposed subdivision is Sol-y-Lomas, which is characterized by one-house per acre, tucked among abundant native vegetation, with no sidewalks or streetlights to detract from the country-like setting.

The least-dense subdivision proposal for 22 houses on 9.59 acres, described as "Alternative 3" at the December 9 ENN, would not appear to comply with the city code requirement for 50% of each lot to be "open space," which is set forth in City Code Section 14-5.5(A)(4)(b)(v).

Old Pecos Trail (OPT) is the last remaining scenic corridor into Santa Fe and its value to our community is clear from the designation of the entrance to OPT at Interstate 25 as Santa Fe County Open Space and from a 20-year, community-wide effort to ensure that this value is protected by appropriate ordinances and zoning.

We are requesting a second ENN meeting to address material changes that have been made to the Development Proposal Plan and inaccurate information on the initial application by the developer.

We invite your participation in getting the word out, helping inform and oppose the REZONING of 2200 Old Pecos Trail. Letters can also be written and sent or emailed to the City of Santa Fe Planning Commission.

Letters need to be sent Via Email to:

Ms. Donna Wynant

City of Santa Fe

Senior Planner, Case Manager

Jason Kluck

City of Santa Fe

Interim Planning & Land Use Director

Time is of the essence. Please attend the Feb 3, 2022 Planning Commission Meeting. Please visit https://santafe.primegov.com/public/portal to view agendas, participation information and corresponding materials.

Thank you for your time and interest. For more information, please contact:

Annie of Campbell docanniecampbell@hotmail.com,

Lily O'Leary bewellmassage7@gmail.com,

Alaina Speraw alainasperaw@gmail.com
Signature
No signatures yet. Be the first one!