Protect People From Toxic and Unsafe Environments
33
people have signed this petition.
Add your name now!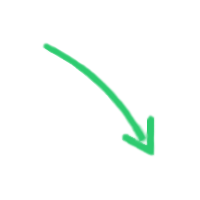 33

people

have signed.

Add your voice!
Maxine K.
signed just now
Adam B.
signed just now
This petition asks the following:

-That the Town of New Glasgow looks into the matter of 222 Cameron Avenue and issue a public statement as to why what happened was aloud to happen and why they hired untrained professionals to be responsible for all the town's properties as well as the fact they had someone who was NOT a mold expert do a Mold inspection and then later state they were not qualified to do the inspection even though that's what he was hired to do.

-That emergency laws be made to ensure the safety of those who have to leave toxic and/or unsafe environments immediately due to health concerns and...the obvious fact they're living in a toxic or unsafe environment.

-That a pension or disability claim be available for those who have become unable to work or take care of themselves due to becoming sick on account of exposure to a toxic and/or unsafe environment.

-That a law be made that a landlord before renting an apartment must have a professional inspection done and give a copy of the results to the new tenant upon signing a new rental agreement/lease. This agreement must state by a professional that the property in question is safe and up to code by structural and health standards. The name of the professional must also be given and the document signed by them.

-That any new tenant has the right to request an inspection at the cost of the landlord of the property if they can give proper reasoning as to why they feel it needs to be inspected.

-That the town and government make more effort to hire, train and make mold experts more available to the public, as well as to make more effort to educate the public on toxic mold and other environmental hazards that may harm them so they can be aware and protect themselves.

-That the governments make doctors and health care professionals take the issue of Toxic Mold and Environmental health issues more serious and make it so they HAVE to investigate the issue if brought up as a possible concern by their patient.

-That landlords who knowingly rent out toxic or unsafe environments be held more accountable under the law and receive harsher punishment in accordance with the severity of the situation.

-And that any possible action that can be taken to ensure the public's safety and living conditions be addressed by the governments be looked into and dealt with immediately and professionally.