Protect the Future of our Migrating Herds
331
people have signed this petition.
Add your name now!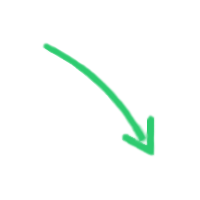 331

people

have signed.

Add your voice!
Maxine K.
signed just now
Adam B.
signed just now
Add your name to this Wyoming citizen's letter (below) urging Gov. Mark Gordon to issue a final executive order with strong migration corridor protections! Please include the name of your city/town when you sign.
Dear Governor Gordon,
We want to thank you for your leadership in prioritizing the conservation of big game migration corridors in Wyoming. As Wyoming citizens, we join you in valuing and celebrating our world-class ungulate herds and the economic, cultural, and ecological value that they bring to our state. Conserving the vital corridor habitat that supports our iconic migratory herds is a key step in ensuring that the wildlife we enjoy today will still be roaming Wyoming for generations to come.
We hope that, in your final executive order, you will make it clear to the Wyoming public that:
• The narrow sections of habitat most critical for these migrating herds — especially the high-use segments and stopover habitat that sustain vulnerable species like mule deer — will be protected. This means ensuring that the state works with private interests and the federal government to act conservatively when planning where to site infrastructure, targeting locations outside of these limited areas. This kind of clarity is important to ensure that we achieve a sensible, Wyoming-centric goal: maintaining a robust resource economy, including protecting the intact habitat that supports our valuable herds.

• The Wyoming Game and Fish Department is free to continue using best-available science. The current draft suggests that Game and Fish may be able to "identify" corridors, but that they may not take any action to manage these corridors unless a designation is externally approved. We trust and support our Game and Fish, and want to make sure that our wildlife managers are not hindered in fulfilling their duties to the state and its people to manage our wildlife using science. It is important that we not politicize science-based management, nor slow or deter our wildlife managers' ability to manage and make timely recommendations.
• In addition to mule deer and pronghorn migrations, Wyoming is home to other important ungulate migrations. We hope that your order can be extended to recognize the value of all migrating wildlife. While not all corridors will require the same kind of management or protection, there is value in understanding how all migrating big game in the state move across the landscape, and prioritizing the functionality of corridors in management.
The executive order that you are close to finalizing has the potential to bring Wyoming to the forefront of migration corridor management. Your vision, and that of past governors, has been critical in finding balance on sage-grouse, and made Wyoming a national leader in defining common-sense, compromise conservation solutions. Your migration order has the potential to show other states how to create tailored migration policies driven from the bottom-up — sparked by community attention to, and love for, our wildlife.
Thank you, Governor, for your willingness to be a leader on this important issue. We trust that you will do everything in your power to ensure that Wyoming's future supports the same wealth of wildlife that has defined our state's long outdoor heritage.
Sincerely,