Protect our drains from oil and fat!
22
people have signed this petition.
Add your name now!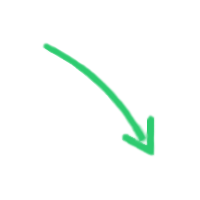 22

people

have signed.

Add your voice!
Maxine K.
signed just now
Adam B.
signed just now
We are aiming to make grease traps free for businesses and restaurants in the UK. We would also like to spread awareness of the existence of these items which, in today's society, are necessary to combat the amount of harmful oils and fats produced daily and the negative impacts it can have on our planet.


So, what are grease traps and why do we need them?
Grease traps are products, which work with plumbing equipment to intercept most greases and solids before they can enter waste systems. Grease is a byproduct of cooking, produced en masse in restaurants. Water and grease do not mix well, as grease is much thicker than water. Once it enters into the sewage systems, it can solidify, causing blockages and flooding drains. Due to a like attraction, the molecules in grease bind together, forming harmful clumps of waste. Clearing these blockages can cost millions of pounds a year, which is reflected in customer's bills. Grease also causes issues for water treatment facilities as grease interferes with chemicals that clean waste water. In the end this costs time and money, as well as unnecessary inconvenience for individuals or even the country as a whole.


Why should they be used?
- Large chains and organisations are required by law to have a grease trap. We believe that all companies should have to follow this law, as every company is producing waste, not just bigger organisations.
- They act fast. Grease traps work from the outset, beginning to tap grease as soon as they are used. They are efficient, lasting a long time, with the most effective trapping a high rate per hour and day. This will vastly improve the efficiency of your own pipes and the water system in general.
- Helps the environment. The grease traps use little power, making them very environmentally friendly. Equally the grease trapped can be recycled, meaning it doesn't end up in our oceans and as waste.
The collected waste oil will either be used for bio-diesel, for transport fuel, or for incineration for the generation of electricity.


In 2013, a large deposit of waste, including fats, oils and grease weighing 15 tonnes was found blocking a sewer in Kingston. If the blockage had been found any later, this would have caused a huge disruption to the whole area. This is happening on a daily basis. We need to stop this before it goes too far. With your help, we are going to approach the head of the ministry of environment, Rt Hon Michael Gove, to make him act upon this problem. Thank you.