Protect Our City
959
signers.
Add your name now!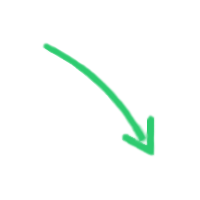 959

signers.

Almost there!

Add your voice!
Maxine K.
signed just now
Adam B.
signed just now
PLEASE READ FIRST: BE CAREFUL, DONATIONS MADE HERE DO NOT GO TO US. THEY GO TO THE WEBSITE IPETITION. PLEASE CONTACT TACOMASAFE2021@GMAIL.COM TO GET INVOLVED.
We are Tacoma residents and business owners who are seriously concerned about the rising crime rate and the growing feeling that criminal activity is going unchecked. Prior to the Covid 19 pandemic, Tacoma had been flourishing and was truly a vibrant community of which we all were proud. Over the last year, however, changes have been occurring that are affecting our City in a profoundly negative way. This Petition asks that the City Council and all City leaders take immediate action to address the crime and perception of lawlessness that has arisen before it is allowed to metastasize and degrade our community for years to come.
Nothing is more fundamental to the job of local government than public safety. We recognize that safety means different things to different people. However no one is safe when it takes hours for the police to respond to our 911 calls or when violent crime is allowed to spiral out of control as it is today. In Tacoma murders, arson, theft and property crime are skyrocketing to record levels. No one feels safe when the perception is that crimes are not being prosecuted, that the jails are being emptied, and that the police will not come when called for help. Citizens are seeking concealed weapons permits at a record pace to protect their families. The current situation is a recipe for disaster.
We believe that transforming policing is one part of what is needed to help all residents of Tacoma feel safe. We understand that the City is engaged in determining how best to take that action and we fully support that work. At the same time, transformation alone will not address the rising crime and should not be allowed to be a barrier to immediate action to address the response time to 911 calls, rising crime rates and the perception of lawlessness around our city.
We want to work with the City Council and other stakeholders to address the following:
Lowering the average response time to 911 calls so residents in crisis can get help right away;
Driving down the murder, burglary and arson rates
Reinstating and enforcing the Camping ban
Providing safe camping places with wrap around services for persons experiencing homelessness
Proactively removing trash and graffiti, and engaging the community to become more active in doing this work in our neighborhoods.
In order to achieve these goals, we believe the following actions are necessary:
Immediately remove the barriers which prevent the police from filling all of the budgeted vacancies.
Immediately provide police with the resources and effective strategies necessary to enforce the law, address the long response times, and lower our crime rates.
Expedite the recruiting, hiring and onboarding process for police.
If immediate action is not taken on the rising crime and lawlessness around our City, we will all pay the price. Tacoma residents and businesses cannot thrive in a community that lacks basic core public safety measures. This safety ensures stability for all Tacoma families and businesses. We are ready to roll up our selves and work with you to keep TacomaSafe. TO GET INVOLVED CONTACT US AT TACOMASAFE2021@GMAIL.COM
DONATIONS MADE HERE DO NOT GO TO US. THEY GO TO THE WEBSITE IPETITION.