Protect your home for Unlawful County Entry & Reporting!!
71
people have signed this petition.
Add your name now!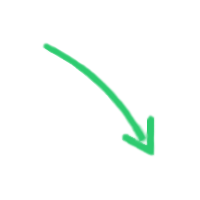 71

people

have signed.

Add your voice!
Maxine K.
signed just now
Adam B.
signed just now
Hi everyone- Firstly I want to thank you for your support. As I have began to dig deeper into this issue, many other branching issues have arisen. Some of them are truly worrisome.
Hi all- I just received an update on this as of last nightt!!
The county plans on forcing septic companies like mine to ENTER YOUR HOME AND PROVIDE YOUR PRIVATE INFORMATION. What information you ask?
How many bathrooms you have (apartment people pay attention here)
How many bedrooms
How many persons living at your home
How many kitchens/water using appliances...etc!!
And here's the kicker- if you don't sign the form the county is forcing us to use and submit to an inspection of your home by a septic company personnel - the county will show up and demand entry to your home! You can be fined or legally penalized!
My company is completely against this violation of your home, against my technicians having to invade your privacy and possibly have altercations with persons at the home or being put in dangerous situations. Safety factors aside- it's simply just bad business.
Did I mention that you might be left with waste backing up into your home if you don't sign the paperwork? And who wants some unofficial stranger wandering around their house, knowing where your childrens bedrooms are, what kind of security systems you have...etc. I can only vouch for my service technicians- I cant vouch for another companies hire.- The only reason the county is pushing this is to push customers into having the county and/or town come to impose yet more fines and tax on your home by either receiving their fine money, or by forcing you to purchase a new "innovative" septic system that the county will happily provide you with "special financing" for.
What they're doing this under the guise of is "environmental protection". They're concerned about the nitrates in the water- but that doesn't come from individual septic system facilities at customer homes alone- it comes from the dumps (which also handle all the sewer waste) that pour directly into the waters around Long Island without the proper "wash". Want to know how to solve the nitrate problem? PLANT SEAWEED and SEA GRASS. It produces oxygen which restores the balance to the waters and kills the nitrates.
The real reason behind them wanting to make companies like my own basically search your home is to force you all to purchase the new innovative septic systems for your homes. They want to do away with what we currently have- which is fine- but they are going to do it by force. If you have to have your system pumped or serviced 2x in a 6 month period or so they will send county officials to your home and force you to purchase these systems and will even offer you "special financing" to do so.
How can they force you? Well if your home backs up again they can refuse to take the waste from your home at the dumping facilities and provide notice to companies that we cannot provide you service at that address.
Please see the 4th Amendment here:
The Fourth Amendment of the U.S. Constitution provides, "[t]he right of the people to be secure in their persons, houses, papers, and effects, against unreasonable searches and seizures, shall not be violated, and no Warrants shall issue, but upon probable cause, supported by Oath or affirmation, and particularly describing the place to be searched, and the persons or things to be seized."
The ultimate goal of this provision is to protect people's right to privacy and freedom from arbitrary governmental intrusions. Private intrusions not acting in the color of governmental authority are exempted from the Fourth Amendment.
To have standing to claim protection under the Fourth Amendment, one must first demonstrate an expectation of privacy, which is not merely a subjective expectation in mind but an expectation that society is prepared to recognized as reasonable under the circumstances. For instance, warrantless searches of private premises are mostly prohibited unless there are justifiable exceptions; on the other hand, awarrantless seizure of abandoned property usually does not violate the Fourth Amendment. Moreover, the Fourth Amendment protection does not expand to governmental intrusion and information collection conducted upon open fields. An Expectation of privacy in an open field is not considered reasonable. However, there are some exceptions where state authorities granted protection to open fields.
A bivens action can be filed against federal law enforcement officials for damages resulting from an unlawful search and seizure. States can always establish higher standards for searches and seizures than the Fourth Amendment requires, but states cannot allow conduct that violates the Fourth Amendment.
The protection under the Fourth Amendment can be waived if one voluntarily consents to or does not object to evidence collected during awarrantless search or seizure.
Please sign this petition to halt this craziness in its tracks!!
~~~~~~~~~~~~~~~~~~~~~~~~~~~~~~~~~~~~~~~~~~~~~~~~~~~~~~~~~~~~~~~~~~~~~~~~~
Original Issue:
Hi all, Please consider signing and sharing this Petition to help prevent rising costs for both business owners and consumers alike. A back door type deal was made with a private organization and select members of legislation in order to line the pockets of a private association posing as the representation for the entire Liquid Waste Industry, when in reality they represent a fraction of the licensed Liquid Waste holders. There are over 400 license holders and the association posing as representation for an entire industry represents less than 40 companies. As it currently stands, the deal is that the association which is comprised of business owners in this very industry will be able directly responsible for deciding whether or not others in this industry will be able to keep or get their licenses.
The problem is simply this- the county has no power over a private organization. They cannot oversee or override this associations decisions. There are no checks and balances, no positions put in place to prevent corruption. This organization also stands to profit directly from this back door deal. They have raised the cost of licensing from approximately $400.00 every two years for the license holder, to approximately $2,200.00 with the cost of the additional endorsements for different types of work- for the license holder, and EACH EMPLOYEE every two years (depending on the type of work the business does). If a business has 10 employees, that is $22,000.00. This will destroy small businesses, and raise costs to consumers substantially. The current law as written does not state that the employees have to or dont have to have these endorsements, yet, the letter from Consumer Affairs, who issues the licensing, specifically states that they do.
What this petition is proposing is that this law be AMENDED to redirect all funds to the county directly, leaving private associations for find other ways to line their pockets, reduce the cost of the endorsements, re-write the law so that it protects the business owner better, and keeps the consumer protected from rising costs. As it already stands the county dumping facility is already raising its rates 30% and those costs will be reflected to the consumer, and consumers do not need to be paying any more simply because an association became greedy for easy money.