Protect Hadrian's Villa!
7015
people have signed this petition.
Add your name now!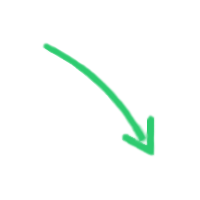 7015

people have signed.

Your voice needed!
Goal: 5,000
Goal: 5,000
We appeal to Prefect Giuseppe Pecoraro, the Extraordinary Commissioner for Refuse of the Regione Lazio, to reverse the decision to install a landfill for refuse at Corcolle-Villa Adriana-San Vittorino. This is an area of immense cultural and natural value not only for Italy but for all of humanity.To speak only of the most obvious site that requires our watchful and eternal protection, we note that Hadrian's Villa is only a short distance from the proposed landfill. This unique UNESCO World Heritage Site is visited each year by hundreds of thousands of tourists from around the world.It is unconscionable that it or its immediate surroundings should suffer degradation of the kind that the proposed landfill clearly represents. Local authorities have already made known their willingness to find an alternative solution. The Province of Rome has announced its firm opposition. The Ministry of Cultural Property and Activities has also properly expressed its concern. We, the undersigned archaeologists, scholars, scientists, and members of the general public from all over the world now join with an increasingly large number of Italian citizens to raise our voices in protest of the project to create a landfill at Corcolle-Villa Adriana-San Vittorino. We hope that it is not too late for reason and a decent respect for the past to prevail. We also appeal to Corrado Clini, Italian Minister of the Environment, to announce immediately that the proposed project for alandfill at Corcolle has been once and for all abandoned; and that Hadrian's Villa will be respected and protected. Versione italiana: Facciamo appello al Prefetto Giuseppe Pecoraro Commissario Straordinario per i rifiuti della Regione Lazio affinché receda dalla decisione di installare una discarica di rifiuti nel sito Corcolle - Villa Adriana - San Vittorino. Si tratta di un'area di immenso valore culturale, naturale e paesaggistico, non solo per l'Italia ma per tutta l'Umanità. Per citare solo uno dei siti più famosi, che richiede la nostra più attenta tutela, facciamo notare che la Villa Adriana di Tivoli si trova a breve distanza dal luogo proposto per la discarica. Questo sito archeologico, che fa parte dei monumenti Patrimonio dell'Umanità' dell'UNESCO, viene visitato ogni anno da centinaia di migliaia di turisti provenienti da tutto il mondo. É impensabile che la Villa e il territorio circostante debbano subire il degrado che ovviamente deriverebbe dalla discarica in progetto. Le autorità locali hanno già comunicato che vogliono cercare una soluzione alternativa. Il Ministero dei Beni Culturali e Ambientali ha giustamente espresso la propria preoccupazione. Noi sottoscritti firmatari, archeologi, studiosi, scienziati e privati cittadini di tutto il mondo ci siamo uniti a un numero crescente di cittadini italiani per levare insieme le nostre voci e protestare contro il progetto di aprire una discarica di rifiuti a Corcolle - Villa Adriana - San Vittorino. Speriamo che non sia troppo tardi, e che prevalga il buon senso e il rispetto dovuto al nostro patrimonio. Facciamo anche appello al Ministro dell'Ambiente Corrado Clini, affinché annunci immediatamenteche il progetto della discarica di Corcolle sarà definitivamente abbandonato e Villa Adriana verrà rispettata e protetta.
Sponsor
The American Institute for Roman Culture
Links