Protect Cliddesden from Over Development
248
signers.
Add your name now!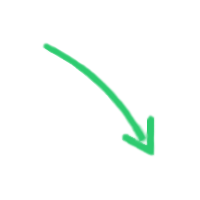 248

signers.

Almost there!

Add your voice!
Maxine K.
signed just now
Adam B.
signed just now
THIS IS NOW CLOSED 5th JANUARY 7.30PM.
THANK YOU TO EVERYONE WHO HAS SIGNED AND COMMENTED.
Cliddesden, a small village nestling in the conservation area south of Basingstoke, is seen by many to be the gateway to beautiful countryside, rural villages and much needed open green space in the highly populated Basingstoke area.


This is now at risk with an application to build 40 houses on Southlea Meadow and we urge you to object to this development on the following grounds:
Southlea Meadow is in a Conservation Area
The site is not in Basingstoke and Dean's current Housing Plan (2011- 2029) and was rejected, as Development of this site would be out of scale with the size of the village and would potentially harm the character of the Conservation Area
Cliddesden has already met its quota of new build requirements listed within the Local Plan
The site is part of the Village Design Statement approved by the council in 2004. Southlea Meadow is noted in the statement as one of the "green fingers" which are important to the village character. These should be maintained and continued in further developments to provide views of the surrounding fields from between buildings
The development would increase the size of the village by some 30%
The development is too high a density for the village context - the average density of the built part of the village is 10 persons per hectare, the proposed development would have a density of 44 persons per hectare. In housing density terms, Cliddesden currently has an overall density of 4 dwellings per hectare. The proposed development is 16.5 dwellings per hectare.
The development is out of character and scale with the village.
The development would adversely impact on the character, appeal and quality of life for both residents and visitors who currently enjoy the open green space
Road infrastructure can barely cope with with the current volume of traffic, already Farleigh Road, Woods Lane, Church Lane and Hackwood Lane struggle with the volume of traffic
The Meadow regulary floods as it is on a water course, video footage and photos on our facebook page prove this, however the developers deny flooding is an issue and offer no mitigating plans
The development proposes the removal of existing amenities to neighbouring properties - the ability to park and access Southlea properties direct from Farleigh Road would be restricted for a number of houses, causing concern for residents and their families, including those with disabilities.
Further info in the Planning Application at 16/04690/FUL
Help is needed to fight this application. Many believe that this development is the front runner to potentially more development applications in both Cliddesden AND the surrounding rural locations on the south side of the M3 motorway.


How you can help:
Sign this petition to object to this inappropriate over development.
Share this petition with families and friends to increase the number of signatures gained.
Join the Action Group Facebook group: www.facebook.com/groups/cliddesden
Send objection letters to Basingstoke & Deane planning department and Cabinet Ministers by 20th January, details of recipients below, objection points can be found on the Facebook page or by emailing cliddesdenactiongroup@gmail.com
planning.comments@basingstoke.gov.uk
Case officer lucy.page@basingstoke.gov.uk
Councillor Paul Miller Chair cllr.paul.miller@basingstoke.gov.uk
Cllr Michael Bound cllr.michael.bound@basingstoke.gov.u
Cllr Anne Court cllr.anne.court@basingstoke.gov.uk
Cllr Onnalee Cubitt cllr.onnalee.cubitt@basingstoke.gov.uk
Cllr Sven Godesen cllr.sven.godesen@basingstoke.gov.uk
Cllr George Hood cllr.george.hood@basingstoke.gov.uk
Cllr David Leeks Vice Chair cllr.david.leeks@basingstoke.gov.uk
Cllr David Potter Cllr.David.Potter@basingstoke.gov.uk
Cllr Nick Robinson Cllr.nick.robinson@basingstoke.gov.uk
Cllr Marilyn Tucker cllr.marilyn.tucker@basingstoke.gov.uk
Cllr Michael Westbrook Cllr.Michael.Westbrook@basingstoke.gov.uk
Cllr Mark Ruffell (Our Councillor) cllr.mark.ruffell@basingstoke.gov.uk
Thank you
Cliddesden Action Group