Protect Almondsbury Greenbelt from BAE
187
people have signed this petition.
Add your name now!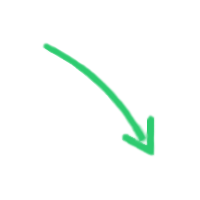 187

people

have signed.

Add your voice!
Maxine K.
signed just now
Adam B.
signed just now
BAE- we do not want a helicopter base on greenbelt land surrounded by homes.
You are prioritising a development that doesn't even exist yet over a village hundreds of years old.
If you are going to relocate a helicopter base from a purpose built airfield in order to make your housing development more desirable you have a responsibility to find a non residential area.
There's so much relevant information I can't find a sensible way to present it all.

Quick summary though:
NOISE
1. The noise of the particular helicopters in use are equivalent in decibels to a Boeing 777.
2. According to the police website they operate 24 hours, although the public relations company say they stop between 3 am and 7 am. (Mmm, even if this is the case, I'm in bed long before then, and my children certainly are.)
3. Even if you are not actually woken, noise disrupts your sleep patterns and affects your health -see the CAA website for a wealth of info into aircraft noise and it's effects.
WHY DO THEY NEED TO MOVE?
1. BAE closed the Filton airfield in 2012 with a view to developing it but stated publicly that the helicopter base would remain.
I asked at the consultation what had changed to make them rescind their promise and was told BAE hadn't understood the requirements for a helicopter base. (I think we all know what BAE stands for).
2. According to articles in the press BAE are hoping to sell the site to developers but have not yet done so. Obviously moving the helicopters makes it a much easier sell-draw your own conclusions.
RAMIFICATIONS:
1. BAE will buy the greenbelt land if they get planning consent to put the helicopters there. There is nothing stopping them selling it on to developers once it's marketability improves (like they are doing at Filton). I believe having gained planning consent for a helicopter site does improve it's marketability as developers would feel they'd have a better chance at getting permission for other projects. If that happens the rest of the village greenbelt is also at risk as one bit of planning slowly leads to another.
2. Personally I would not have bought my home if I'd thought it would be so close to a helicopter base. I think a lot of other people would think the same. A less desirable location lowers the value of your home.
Thanks for reading if you got to the end.