Prosecute the killer of my son Deshon Johnson NJ Transit/Coach USA bus driver
64
people have signed this petition.
Add your name now!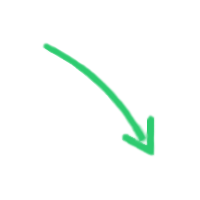 64

people

have signed.

Add your voice!
Maxine K.
signed just now
Adam B.
signed just now
The Petition
 On July 18, my son Deshon Johnson was run over by a reckless, inpatient and aggressive Coach USA bus driver driving a NJ Transit bus on his way to work. Deshon stopped at seven eleven around 10:28 before catching the 10:48 709 bus on Broad St. Bloomfield NJ. Deshon left seven eleven at 10:30.
 Deshon was waiting at the bus stop way before the bus arrived. Deshon flagged the bus to stop but the bus driver did not stop to pick up Mr. Johnson at the bus stop. He kept going speeding around the corner jumping the handicap curb ramp where the 22 year old young man later approached after the bus pass him by knocked him down dragging him 50 to 100 feet ending his life.
Deshon was my protector, world, life and breathe that keep me going. I was in a fatal car accident where the police officer was chasing a stolen car. The accident left me disable with server nerve damage. Deshon was supposed to go away to college. However, he stayed home and went to Kean University to take care of me. Deshon was a positive role model to his friends and young cousins. He was my only child and he was working to take care of me. He loved music and writing. He was talented creative and intelligent. Deshon was in gifted and talented in elementary, middle school and high school he was in the honor society. He had a bright future ahead of him with dreams of finishing college with a degree in Business Finance, pursing his music career which you can find on YouTube under Sean Cos Mason. Deshon had five more classes to finish obtaining his degree. Deshon was raised up in church and rely on his faith and spiritual walk to guide him in a positive direction. Now that's all gone.
The Essex County Prosecutor reported that Deshon was running across Bay Street (town road) but Bloomfield Mayor McCarthy reported Deshon were on Broad St. (county road) and Bay where the fatality happen.
All I know that my 22 year-old son, is not the cause of his demise, he was just trying to catch the bus to go to work and he ends up dead.
It's been nearly three months a few weeks and the Essex County Prosecutor refused to arrest the bus driver. I do not know anything about the driver. In their public statements, they even go so far as to stand up for the killer - saying it was not his attention to kill my son it was a bad fatality.
Now there were two other incidents like my son's death that a bus driver killed a Passaic man and his bus driver was charged with vehicular homicide. Another incident a bus driver killed a woman in North Caroline and her bus driver was charged with involuntary manslaughter. On January 23, 2012 a Coach USA bus driver took 21 year old Christie Noble-Ross life who is a neighbor that lived on the same floor across the hall from me. The bus was coming around the corner on Main and South Harrison streets in East Orange killing her on impact.
I am sure the Passaic and North Caroline bus drivers attentions was not to kill their victims but they were charged for criminal acts.
Please join us in calling on Jeffrey Chiesa, NJ Attorney General or Eric H Holder Jr. New Jersey District State's Attorney General at 202-514-200, to investigate my son's death and prosecute Coach USA bus driver killer who ended Deshon Johnson life and investigate the prosecutor office.

Strengthen the victim family right to follow up Essex County Prosecutor sloppy investigation.
Sponsor
Naomi Johnson naomjohnson@gmail.com
Links