PROPOSING AN ALTERNATIVE TO THE OLD WAY IN HAITI
21
people have signed this petition.
Add your name now!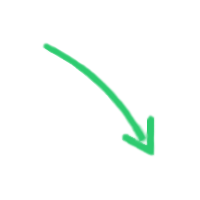 21

people

have signed.

Add your voice!
Maxine K.
signed just now
Adam B.
signed just now
Ever since the collapse of the repressive and brutal dictatorship regime of Jean Claude Duvalier, Haiti's deterioration has escalated immeasurably. The situation has become so dire that those who bloodily fought to liberate the nation in 1986 from the iron paws of the dictator are now invoking his name. This is the direct consequence of unrelenting tribulations suffered from the hands of opportunistic, egoistic and corrupted politicians who have been taking advantage of the limited knowledge of the masses for their own selfish and short-lived political gains.
It pierces our hearts to witness the ravaging conditions resulting from horrific governance in our motherland. Although many of us aspire a new era of progress and prosperity in Haiti, we are still uncertain of the way forward. The reality is that we possess decades of failed policies compelling us to abandon the old politics referred to as the "old way." The notion that we have to perpetuate corruption through our support of ineffective leadership must be reconsidered. Do you want to keep the same failed policies of established politicians in Haiti or do you want a new wave of ideas streaming down every corner of our country?
The "old way" has held our men and women in inhumane conditions. Instead of addressing the social, economic and political insults on our people, they engaged in partisan politics. Instead of shattering the glass of poverty smothering our people, they overlook misery of the masses. Instead of securing ways to reduce illiteracy in Haiti, they transmit waves of joy when their children frequent the best schools in the world. They hardly address the problems of inequalities that have been trouncing our people and reducing them to mere objects. The question we need to ask ourselves is why embarking on a journey with the "old way" that will inevitably fail?
Our ancestors fought to end slavery and begin a new era of freedom, equality and prosperity. We must rise to challenge those who menace the legacy of our forefathers. Haiti's best days are ahead; hence the obligation to embrace new ideas of change. The old politics of oppression, fear, laissez-faire, lies and corruption must be substituted for politics of hope, equality, freedom, justice and prosperity.
Our country can no longer endure those atrocities, and it is time for us to stand up for our nation and claim what is ours. If we do not enter the arena of change to move our country forward, the status quo will remain. Fellow Haitians, the spirit of our country is alive because we are that spirit. Let us not embrace obsolescence any longer, let us plunge in the era of change by subscribing to the politics of partisanship and progress to build a new Haiti.
If you're firmly convinced that we need a New Way in Haiti to move the country forward, please do speak up by signing this petition.
Links