Proposed Woodland Avenue Roundabout
81
people have signed this petition.
Add your name now!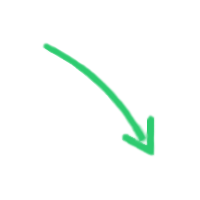 81

people

have signed.

Add your voice!
Maxine K.
signed just now
Adam B.
signed just now
The Montana Department of Transportation is at it again... Having not learned the lesson from the disastrous consequences of building roundabouts in Kalispell Montana at Foy's Lake Road and Airport Road, they are now proposing a new "mini" roundabout in the Conrad Mansion neighborhood. The aforementioned roundabouts have caused incredible traffic backup and have infuriated the people that actually have to use them. These newly built roundabouts are being torn out. They don't work even though they are on a large enough scale to mistakenly describe them as "useful".
The proposed roundabout would be a nightmare for the thousands of people that would be forced to use it. The Department of Transportation's excuse for this time's addiction to yet another European roundabout is that "there have been 52 crashes over the last ten years". (Notice the bombastic use of the word "crashes" instead of a more appropriate word like "incidents"). Let's do the math... That's about one incident in just under two and a half months. Considering the high volume of traffic that this intersection sees, that's not bad. Now let's consider the severity of the incidents. Fatalities? None. Great bodily harm? Almost zero. Great property damage? No again. In fact, I was one of those statistics. I was hit from the rear by a lady on her cell phone. Property damage... $175 and the accident would have happened had there been a roundabout or not. Think about it. A small amount of damage in a body panel can easily cost many hundreds of dollars to fix. An arbitrary dollar amount does not even begin to describe incident severity. The Department of Transportation is "burning down the barn to get rid of rats".
Now to the main reason that this "mini-roundabout", shoehorned into an area much too small for it would be a "maxi-mistake". The intersection was built as it is for a very good reason and it's worked well for decades. The approach to the intersection from the east has a very steep grade which is extremely tough in the winter. That traffic does not stop at the top of the hill at the intersection. The other three approaches stop and proceed when appropriate. This is critical! Roundabouts inevitably cause backups, even if they are small (and they usually aren't). This is due to a phenomenon known as "shockwave" jams. They are always present in roundabouts. Even when traffic moves normally these shockwave jams absolutely happen. They will happen in the winter when that steep uphill approach traffic must continue without stopping. Put in a roundabout and when only one car or truck is forced to stop at the top of the hill there will be a line of stuck cars on the hill, not being able to regain traction, that will make a child's pile of "Pick-up-Sticks" look like a model of order!
After a public meeting on the subject in Kalispell on October 29th, the Kalispell City Council met with the Montana Department of Transportation at a work session on the 30th. One of the Council members reported (Daily Interlake article on Nov. 1st) that "All of the feedback he has received has been pretty negative". Also (from the same article) "State officials discussed the feedback and questions they had received at the earlier open house, noting, "For some reason the community of Kalispell seems to be one of our more vocal anti-roundabout communities". Go figure... might it be because the Montana Department of Transportation has already jammed two massive roundabout failures down our collective throats?
Lastly, the Department claims that they are going to fix the grade problem (so that they can indulge themselves in yet another roundabout) by "changing the grade of the uphill approach"! It borders on lunacy. The laws of physics be damned, just spend enough tax-payer money and they can make water flow uphill. According to State employee Andrew Bailey, "The eastern approach to the intersection is a steep 7% grade. He said they hope to reduce this to a 2% grade, which would require them to dig up part of Conrad Drive, start the slope farther into second street East and lower the intersection somewhat ". Read that part again... The Department of Transportation thinks they can spend massive amounts of money and perform miracles. There was only one entity that could perform miracles and he wasn't in the Montana Department of Transportation...
This is a problem that doesn't need fixing. If the sole issue is that drivers are not properly stopping because they don't understand the requirement to yield, then put up a border of small, flashing lights around the existing warning signs that say they uphill traffic does not stop. Dollars to doughnuts we will see a dramatic decrease in the number of incidents at this intersection.
The Montana Department of Transportation "encourages" the public to send comments directly to them. Hogwash! They give lip-service to the project being only in consideration. Believe me, they've already made up their minds to force this folly upon us. PLEASE sign this petition so we may take this directly to the Montana State Governor. He's the only person that can stop this waste of money. Today it's our neighborhood... tomorrow it might be yours.
UPDATE! We now have over 750 signatures on our paper petition that are all local to the immediate area. We also were able to obtain accident data from the Montana Highway Patrol that disputes the alleged data that the Montana Department of Transportation is using to support their money grab...