Proposed "Revised Pay" structure.
16
people have signed this petition.
Add your name now!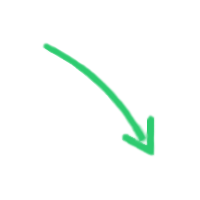 16

people

have signed.

Add your voice!
Maxine K.
signed just now
Adam B.
signed just now
Final Letter
_________________________________________________
THROUGH PROPER CHANNEL
To,
The Chairman and Managing Director,
&
Implementation and Anomaly Rectification Committee,
AIR INDIA.
Ltd. April' 14.
Sub: Proposed "Revised Pay" structure.
__________________________________________
Sir,
This has reference to the unilaterally arrived "Revised Pay" as proposed on the intra-net, requiring us to express our concerns and acceptability on the subject matter within 21 days/ by25th April, 2014.
It appears and is evident that a sizeable "paycut" is proposed , with many allowances and benefits withdrawn or not considered for reasons not understood or mentioned.
I would like to put on record my "PROTEST" to the above unilateral proposal, the same being "UNACCEPTABLE" in its form or method.
If the proposed "cuts" are as required due to the current financial health of the company arising out of a diabolic "MERGER", then I would like to put on record the following:
A) That the policy of "merger" was concieved without any fair participation, in fact, in contradiction and reservation of most employee of erstwhile airlines, specially Indian Airlines, most unions/ associations/representatives and many expert committee, including Committee On Parliamentary Affairs, COPA, all of which are on record.
B) It is in contravention of all past bilateral agreements/ understandings, practices, pending issues/ arrears, various affidavits on record, scheme of amalgamation and recommendations.
C) It is in complete contradiction of past, current and perceivable market practices and rates.
D) Kind reference may be made to letter D.O. AV18013/1/2006-AI dtd. 2nd March, 2007, of Mr R.K. Singh , I.A.S., then Jt.Secretary, Civil Aviation, Government Of India, among other relevant clarifications that the merger would not lead to any "cuts" or "injustice".
E) It is apparent that there is no "Fixed Hourly" protection payment for the executive pilots, which is bewildering and in complete contradiction of parity, hierarchy,any reason or acceptability. It is suprising, perhaps intriguing that a cadre who needs to perform "office duties" apart from his share of "flying duties", obviously affecting his availability for such flying duties due company work, but actually works more, gets to receive comparitively "factually less" due proposed payment on only actual hours and is not protected for. There appears to be "malafide" intent, assuming that the executive cadre has no right or voice.
F) There are many other issues, primarily concerning quality of life, and regarding compensations and allowances such as Training Captain allowance, International allowance, career pattern, medical and other compensations, WB and NB specific operations, such as "critical fields" ops and multi-sector ops and therby exposure to frequent "pressure cycles" and ALAR, all and more of which are not covered or perhaps considered.
Hence, keeping the above and myriad other issues in mind, I wish to express and suggest that appropriate and sagacious address of the subject matter with appropriate representatives be considered to avoid any injustice, which surely will affect Flight Safety, OTP and other sensitive areas, besides, compel at a precarious time a precious and "loyal" cadre to rethink on its survival, all this obviously being detrimental to the company and beneficial to competitors, thereby and therefore, completely defeating the desired purpose and literally amounting to conspiracy.
This is for your kind information, express attention and prayer for necessary intervention.
Yours Truly',
Capt.
Emp. No.
Cc 1. EA to H'ble Minister, Civil Aviation
2. JMD
3. ED (Ops), WB & NB
4. ED (IR)
5. AEWA