Promote the True Value of Chiropractic Care
13
people have signed this petition.
Add your name now!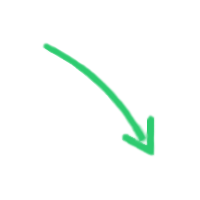 13

people

have signed.

Add your voice!
Maxine K.
signed just now
Adam B.
signed just now
The value of a chiropractic adjustment lies in the process of removing the vertebral subluxation and allowing an individual to function at the highest capacity that they can. The expression of innate in each individual cannot be quantified by any individual besides the owner of that expression of life and thus we cannot dictate another person to change. Through chiropractic we facilitate the change to wellness in an individual, we do not change that person, instead we simply give them the tools to change themselves. It is of this system that we cannot dictate how ANY other individual creates change in the world. If a Chiropractor is serving the community, changing peoples lives for the better, allowing people to express the maximum potential that they posses, and telling the story of chiropractic, than they are at liberty to continue serving the profession. Life University's motto, "Lasting Purpose: to give, to do, to love, to serve, out of a sense of abundance, with no expectation of return," tells students, practice members, the common person, and doctors that our role in the community is to serve, not to demand anything of another. Education becomes a handicap to the ability for our profession to serve our communities. It is important for every one of us, as chiropractors and chiropractic students, to recognize our duty to serving the community. BJ Palmer states in "The Bigness of the Fellow Within":
"Education does no harm if what there is of it is natural and has true relation with innate.
But when education becomes egotistical and paramount and displaces the correct values of Innate, all else becomes "uneducated," sub-conscious, non-conscious, and un-conscious.
Education than becomes an impenetrable wall Innate does not and cannot break through.
It is a case of 100 per cent Innate natural inhibiting a house with education artificial which is less than 100 per cent;
--Innate internal in conflict with educational existence;
--Innate life struggling against a sick education existence;
--100 per cent Innate health striving against education sickness;
--Innate normal fighting educated abnormal;
--Innate sanity battling educated insanity.
No wonder we have so few of the great and near-great, and so many educated incompetents and inefficients.
OUR profession has no greater percentage of greats or near-greats, or educated incompetents and inefficients than has any other group of people. "
Who are we than to dictate that ANY individual breaks away from the Innate intelligence that they are expressing? Who are we to say that we are better than any individual because of the monetary value that we place on allowing others to fix themselves? Through the education system we lose sight of the reasons for which our profession is here. That is, to serve the community and allow them the expression of life from above down inside out. We often become egotistical in the knowledge that we attain in school, we view ourselves as better, smarter and more important than those around us. This goes against the fundamental concept of our profession. We are here to serve the world around us until each person in the world has access to chiropractic care. Regardless of the ability for any individual to pay for an adjustment, the intent of allowing an individual to express themselves is our core purpose. If a chiropractor is only allowed to serve the community that pays for $40+ dollars an adjustment, than how are we helping those less fortunate? As students we go on mission trips to better our ability to serve, AND to provide chiropractic care to those who would not otherwise be able to afford chiropractic, or have access to it. We do these trips in an effort to serve the communities of this world. I ask than that we reflect upon the purpose of every adjustment. Is our providing others with chiropractic care and allowing them the opportunity to express full Innate potential so important that we are not willing to give it away? Or are we only willing to help those who can afford what we see as an appropriate cost to care, as well as only allowing those to practice who are charging what we see fit, and thus not allowing anybody else to better themselves?