Promote Opportunity for Older Workers
52
people have signed this petition.
Add your name now!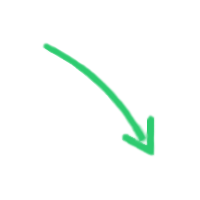 52

people

have signed.

Add your voice!
Maxine K.
signed just now
Adam B.
signed just now
Article 23 of the United Nations Universal Declaration of Human Rights (UDHR) explicitly states:
• Everyone has the right to work, to free choice of employment, to just and favorable conditions of work and to protection against unemployment. 
• Everyone, without any discrimination, has the right to equal pay for equal work 
Therefore, discrimination based on age is a violation of a fundamental right of humanity.  
While some are deriving a sense of worth, well-being and personal meaning from their employment, others are being forced out of work or unable to find work due to age related biases that have no grounding in reality. 
With over 20,000 age-based discrimination complaints placed annually1 with the Equal Opportunity in Employment Commission, an increase of unemployment of over 7% for workers over aged 65 from 2000 to 2011, and the Baby Boomer Generation rapidly approaching retirement age, this is a social problem that needs to be addressed at a policy level due to current economic conditions and deficiencies in social welfare provisions for the aging. 
This purpose of this petition is two-fold. First, is to demand that Congress acknowledge the scope of the problem of ageism in the workforce and acknowledge the potential fall-out as a large portion of the workforce approaches retirement age. Perhaps most importantly, is to demand the Congress address the failures of the 1967 Age Discrimination in Employment Act (ADEA) to effect meaningful change in the reduction of the occurrence of age discrimination in the workforce. The failures of the ADEA are as such:
 • There is structural bias in the framework of the ADEA that favors relatively younger white professional males2. The current provisions provide little incentives to pursue litigation when high salaries are not involved and the chance of legal success are questionable 
• Statistically, older workers are still experiencing age-based discrimination in the workplace2.
In addition to the demand that Congress introduce policy measures to rectify the deficiencies inherent in the ADEA; the second purpose of this petition is to demand a policy that promotes the hiring and/or retaining of older workers through progressive incentives. This tentative framework will include a tax policy that relieves a significant degree of employer tax responsibility when older workers (65 and older) are employed. This promotes the desirability of older workers, directly compensates for inherent cultural bias and can potentially offset higher healthcare costs associated with retaining older workers. Additionally, there is a potentially great societal benefit as more older workers choosing to stay in the workforce means more contributors than dependents on Social Security, which itself is becoming overburdened.
 1 The Equal Opportunity Employment Commission (2012). The Age Discrimination in Employment Act of 1967. Retrieved from: http://www.eeoc.gov/laws/statutes/adea.cfm
 2 Rothenberg, J. & Gardner, D. (2011). Protection Older Workers: The Failure of the Age Discrimination Act of 1967. Journal of Sociology and Social Welfare. March 2011. Vol. XXXVIII, No. 1
Links