Justice for wrongfully prosecuted Muslims
621
people have signed this petition.
Add your name now!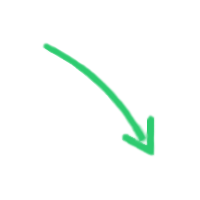 621

people

have signed.

Add your voice!
Maxine K.
signed just now
Adam B.
signed just now
Thank you all for signing! We sent the petition to President Obama and Attorney General Holder on May 21, 2009. Please go to www.projectsalam.org for information about our next petition available now, May, 2009. Dear President Obama and Attorney General Holder; On February 17, 2009 we wrote you a letter, signed by 970 people, to request that you investigate the unfair and illegal tactics used to convict and incarcerate Muslims after 9/11 by the Bush Justice Department. On April 4, 2009 we wrote to you requesting an investigation of 4 specific cases in which innocent Muslims appear to have been unfairly targeted, and prosecuted. In this letter we want to call to your attention to the ongoing problems created because the present administration has apparently continued the illegal policies and practices of the Bush Administration. We had hoped that the Obama Administration would quickly end the illegal policies of the Bush Administration, but the suffering of the Muslim community continues. These policies include the continued use of agents provocateurs to entrap innocent Muslims, the holding of Muslims without charges in secret under isolating conditions that amount to torture, and the lack of transparency and accountability with which our present system of justice is infected. In addition, the Obama Administration has continued to invoke the State Secrets Doctrine to cover up the illegal wiretapping, and illegal secret rendition of the Bush Administration. The continuation of the policies of the Bush Administration is so alarming that we feel the necessity of calling these matters to your attention now, even though the facts in many cases are not yet clear. 1. Using Agents Provocateurs, and Charging Muslims Who Refuse To Be Coerced Into Cooperating With The FBI – The Case of Ahmad Niazi In 2007, Ahmad Niazi reported to the FBI the suspicious behavior of a new Muslim convert at his mosque in Irvine California, Craig Montieilh. The new convert was talking about jihad and trying to get others at the mosque to join in planning for terrorist attacks. The FBI said that they would investigate the matter, and the mosque obtained a court injunction to keep Mr. Montieilh away from the mosque. Later FBI officials contacted Mr. Niazi and asked him to become a paid informant for the FBI. When he refused the FBI agents allegedly threatened him by saying that they would make his life "a living hell". In February 2009, the FBI arrested Mr. Niazi and charged him with perjury, fraud and false statements on his immigration papers. He was released on $500,000 bail. Now the FBI has identified Mr. Montieilh as a "government informant". (The term "informant" does not seem to accurately describe Mr. Montieilh whose efforts to engage members of the mosque in terrorist plots were so aggressive that the mosque had to obtain an injunction to keep him away. The term that would describe this kind of aggressive searching for people to entrap would be an "agent provocateur"). Newspaper articles describing this case are attached. These are the bare facts that have been reported. However, even without knowing all of the details this case is very troubling. The FBI should not be using agents to create criminal conspiracies where none exist. The fact that the mosque had to obtain a restraining order against the FBI "informant's" aggressive attempts to entrap members of a religious community in criminal conduct, demonstrates the same overreaching and illegal conduct by the FBI that we wrote to you about earlier in connection with the Aref and Hossain cases. This effort by the FBI to entrap innocent Muslims needs to be stopped immediately. Moreover, you should vigorously investigate any retaliation by the FBI against individuals that refuse to become undercover informants. The illegality of this is obvious. We have recently heard of other similar stories of illegal coercion and the use of agents provocateurs and we believe that this is still a practice of the FBI that cannot be justified and needs to be brought to a halt. 2. Secret Detention – The Case of Dr. Aafia Saddiqui Dr. Aafia Saddiqui in a sense represents the face of the thousands of people who have "disappeared" during the war on terror in violation of numerous international treaties. The facts of the Saddiqui case are bizarre and fragmented because, like many Muslims who were secretly detained and "disappeared", little information is publicly available. What makes her case unusual is that after about 5 years she reappeared under shocking circumstances, and her case raises the most fundamental issues of justice, not just for her but for all of those who have "disappeared" in the war on terror. From various media reports on the Saddiqui case the following description can be constructed although it is impossible to say whether it is entirely accurate. Dr. Aafia Siddiqui, 36 years old, a brilliant Pakistani doctor, with degrees from MIT and Brandeis, left the US with her three children on January 2, 2003 to visit her parents in Karachi Pakistan. On March 30, 2003, she and her three young children supposedly got into a car in Karachi to go to the airport and "disappeared". Statements by her parents and her lawyer have suggested that she and the children were arrested by the Pakistani government, and turned over to the American government, and that she was held in secret custody at the US base at Bagram Afghanistan where she was tortured. At various times US officials have claimed that she might have information about a connection to Al Quaeda, that they were looking to interview her, that she was an Al Quaeda supporter, that she was involved in smuggling diamonds from Liberia to finance terrorism, that the US was not holding her, and that she was being held by the Pakistani government. Over the next 5 years, prisoners who were released from Bagram began reporting that Dr. Siddiqui was being held at Bagram as prisoner 650. She was known there as the "gray lady of Bagram" because she looked like a ghost who had all the blood sucked out of her. Her face showed signs of severe beatings including broken teeth and a twisted nose. Supposedly her cries of agony while being tortured were so haunting that prisoners went on a hunger strike to protest. On July 7, 2008, UK journalist Yvonne Ridley publicly identified Saddiqui as Prisoner 650 at Bagram, and described how she had been tortured there. One theory, discussed in the media, was that Khalid Sheikh Mohammed, under torture himself, supposedly revealed information about Saddiqui, and the US had since then been trying to get her to incriminate herself or Khalid Sheikh Mohammed. (Mohammed was arrested on March 1, 2003, just one month before Saddiqui disappeared. Saddiqui is supposedly related by marriage to Mohammed's nephew). On July 17, 2008, only a few days after Ms. Ridley's article was published, Saddiqui was reportedly seen standing, apparently at liberty, outside the governor's compound in Ghazni, Afghanistan, with one of her children, supposedly carrying with her a number of incriminating documents. She was arrested by Afghan police. Supposedly the next day a group of armed American personnel came to the Afghan facility where Dr. Siddiqui and her son were being held to interrogate her. According to the US government, Dr. Siddiqui, standing unrestrained behind a curtain when the Americans entered the room, walked into the room, grabbed an American gun and shot twice at the Americans missing both times. She was then shot by the Americans. She is now charged with Attempted Murder and Assault on the US soldiers, and is awaiting trial. The judge in charge of her case has recently ruled that she is mentally incapable of standing trial. The fate of the other two of her children is not publicly known at this time. These are all public allegations being discussed in the media about the Saddiqui case but what is one to make of them Was Dr. Saddiqui Prisoner 650 at Bagram Was she tortured there for 5 years to obtain evidence to use against Khalid Sheikh Mohammed Is it a coincidence that just 10 days after she was publicly identified by a British journalist as Prisoner 650, she was found, supposedly at liberty, wandering around outside a government compound in Ghazni, Afghanistan with incriminating documents on her (If so were the incriminating documents planted on her in a pre-arranged attempt to frame her in order to justify her incarceration) Is it conceivable that Dr. Saddiqui, by all accounts a tiny, frail woman, so beaten and dehydrated that her life was in peril, would have assaulted 6 armed American soldiers who came to interrogate her Is she now mentally incapable of standing trial because she was tortured for parts of the 5 years during which she disappeared And what happened to her children during the time that she disappeared These questions demand explanation because they raise the most serious fundamental issues of law and justice, and because the credibility of the US Justice Department depends on the honesty with which these questions, and those of thousands of other people who disappeared, are answered. Various treaties signed by the US including The International Convention for the Protection of All Persons from Enforced Disappearances (CED) of 2005 make it a crime to detain people under circumstances which cause them to "disappear", including secret renditions. Over the last few years there have been varying estimates by different human rights organizations as to the number of people whom the US caused to disappear at its various secret or semi-secret prisons around the world, but because the disappearances are secret, in violation of our treaty obligations, the exact number is unknown. Some of those who disappeared have died in custody, including those who died under torture, and their deaths have never been acknowledged; others have been secretly rendered to other countries; other have been held as "ghost" detainees – secret detainees in known prisons; others have been held in "black sites" – secret prisons not known to the public. It seems likely that the total number would be in the tens of thousands or more. It is imperative that you fully comply with our treaty obligations under the CED to publicly account for all persons who have been held or who are presently being held by the US, including among others, Aafia Saddiqui. 3 – Detention In Solitary Confinement It has been a practice of the Bush Administration to hold Muslims, detained in connection with terrorist allegations, in solitary confinement almost indefinitely. Before trial, such defendants who are presumed to be innocent, are routinely held in solitary confinement under Special Administrative Measures (SAMs) or in Special Housing Units (SHU's). Article 21 of the Third Geneva Convention, (TGC, 1949), prohibits a detaining power from holding prisoners of war in "close confinement" (defined as holding a prisoner alone in a cell), except for disciplinary reasons or for limited periods to preserve the prisoner's health.. It is well known that solitary confinement is psychologically damaging to prisoners. Article 90 of the TGC prison regulations prohibit a prisoner from being held in solitary confinement as punishment for more that 30 days. Yet Muslim prisoners are routinely held in solitary confinement for months or even years until they are too psychologically impaired to be able proceed to trial. Dr. Saddiqui appears to be such a case. Syed Fahad Hashmi, whom we wrote to you about in our first letter, has been held in solitary confinement for over 18 months. Ali Al-Marri was held in solitary confinement on a ship in Charleston, South Carolina for about 5 years until recently being moved into the regular prison system. Ehsanul Sadequee has been held in solitary confinement for 3 years, and his health has markedly deteriorated as indicated in the attached petition. These are just examples of what has become a pervasive practice, first under the Bush Administration and now continued under the Obama Administration. It is fundamentally unfair to impose solitary confinement selectively on Muslim prisoners. After months in solitary confinement these defendants cannot receive a fair trial, because they are usually too psychologically impaired to assist in their own defense or to testify. Holding a person in such solitary detention amounts to torture in violation of numerous treaties including the Convention Against Torture and Other Cruel, Inhuman or Degrading Treatment or Punishment (CAT, 1985). 4. Detention in a Special Muslim Prison – the CMU After conviction, Muslim defendants are often sent to a special Muslim prison at Terre Haute Indiana, and their communication with the outside world, including with their families is severely restricted in a special unit – the Communication Management Unit (CMU). In virtually all such cases the isolation is completely unnecessary and is very harmful to the prisoners involved. The Communications Management Unit (CMU) opened in 2006 in violation of Department of Justice policy, without any of the advisory input that is required for such a special segregated unit with severe and punitive policies. It is a unit composed of nearly 100% Muslims of Middle Eastern descent with "terrorism-related convictions". The men are not allowed to pray together; are totally segregated from the general prison population and allowed no freedom of movement whatsoever except within their small unit; allowed no outdoor exercise except in a small cage; are never allowed contact visits with their families; allowed only one monitored 15-minute phone call a week; have every possible form of communication, both incoming and outgoing––letters, phone calls, e-mail––monitored and censored; are video-surveilled 24 hours a day in their cells; and are not allowed any visitors with whom they did not have acquaintance before their convictions. Removing prisoners far from their families is a violation of the bureau's general policy of placing an inmate no more than 500 miles from home to facilitate visits. Many prisoners in the CMU receive no visitors at all because there is no practical way for their families to visit and because the prison arbitrarily refuses visits even by people who knew the prisoner before the charges were brought. (Note that the Bureau Of Prisons considers the CMU at Terre Haute to be only a medium-security prison. The prisoners are not considered to be highly dangerous – yet they are treated as though they must be sealed off from society like some form of highly contagious virus). I am attaching for your information two articles: a Washington Post article from February 2007 that discusses the illegality of the CMU and its Constitutional issues, and a recent article discussing the terrible health conditions at the CMU. The Justice Department must promptly move to end the selective isolation of Muslim prisoners, under conditions that amount to torture and cruel and inhuman treatment. 5 – Use of the State Secrets Doctrine To Block Consideration of Illegal Wiretapping (US v. Al-Haramain), and Illegal Rendition (US v. Arrar, and US v. Jeppesen) Recently we have been dismayed to see that you have invoked the States Secrets Doctrine to continue a cover up of the crimes committed by the Bush Administration with respect to illegal warrantless wiretapping, and illegal extraordinary rendition. There is no doubt that the Bush Administration engaged in illegal warrantless wiretapping of US citizens. The question is whether any person will be able to get a ruling from the courts which will finally put a stop to the practice. Because the practice is secret, it is impossible for most people to establish that they were subjected to illegal warrantless wiretapping in order to get a ruling from the courts that the practice is illegal and must be stopped. (A ruling from the Court is necessary, because the government so far has not acknowledged that the warrantless wiretapping by the National Security Administration is illegal, and has not committed to stopping the practice.) The Al-Haramain case is one of the few cases in which it was possible to establish illegal wiretapping because the government by mistake sent the lawyer for Al-Haramain documents showing that his client was illegally wiretapped. Invoking the States Secret Doctrine to suppress this case (and a court ruling on illegal wiretapping) thus appears as an unjustified attempt to cover-up the crimes of the Bush Administration, and to continue the Administration's war on the Constitution. In the same way, there is no doubt that many people have been subjected to illegal extraordinary rendition in violation of the 2005 Convention on Enforced Disappearances, and the Third Geneva Convention (1949), Art. 12. The US needs to disclose the extent of its illegal rendition program and make restitution to those who were injured. Both Arrar and Jeppesen involved victims who were subjected to extraordinary rendition by the US government, and were tortured in violation of the Convention Against Torture (1985). Eventually they were released without charges against them, and sued the US government because of the US government's complicity in their torture. First the Bush Administration in the case of Arrar, and now the Obama Administration in the case of Jeppesen, (and 4 others) have sought to have the cases dismissed on the grounds that they cannot be heard without revealing state secrets. (The secrets, presumably, are that US government officials engaged in serious criminal conduct). It is wrong to seek dismissal of claims by victims of governmental criminal wrongdoing, by making the very criminal conduct a state secret that cannot be disclosed. The Convention on Enforced Disappearances (2005), Art. 24(4), guarantees that victims of enforced disappearances have the right to obtain "reparation, and prompt, fair and adequate compensation". Invoking the states secret doctrine here not only denies victims their rights guaranteed under treaty, but covers up the crimes of the Bush Administration. You must comply with our treaty obligations by giving victims their day in court. Covering up the crimes, and denying victims their rights, only makes you part of the problem, rather than part of the solution. 6 – Continued War Crimes Finally we want to raise very delicately the issue of war crimes – an inconvenient truth. Under various treaties and conventions, the US is obligated to treat prisoners humanely, to avoid torture (defined in great detail), to avoid detaining people in secret, to avoid holding people indefinitely without charges, to avoid extraordinary rendition. (See Third Geneva Convention (TGC, 1949); Convention Against Torture (CAT, 1985); Convention on Enforce Disappearances (CED, 2005); Convention on the Treatment of Prisoners of War, 1929). Michael Haas has written a book entitled George W. Bush – War Criminal, setting out 269 war crimes of which the former Bush Administration may be guilty. It is unnecessary here to analyze all of these possible violations. However, Article 6 (1) of the Convention Against Torture requires that when any person is alleged to have attempted to commit torture or was complicit in participation in torture, the State shall "take him into custody…to enable any criminal or extradition proceedings to be instituted". Thus, failure to investigate and prosecute violations of CAT may by itself be a war crime for which the Obama Administration will become responsible as a result of inactivity. Similarly, under the Convention on Enforced Disappearances (CED), the state is required to bring criminal charges against any person who violates the treaty by causing people to "disappear". Other treaties require the Justice Department to bring charges against people who violate protections for detainees and prisoners of war. The need to act swiftly in dealing with these ongoing violations and crimes is thus a matter of great urgency – for the victims of course, but also to restore public confidence that the Justice Department once again is following the rule of law. In 1973 Aleksandr Solzhenitsyn published the English translation of his masterpiece, "The Gulag Archipelago" to document the vast Soviet system of prisons (gulags), a system so vast and so secret, that most people despaired of every being able to describe it. But Solzhenitsyn, the conscience of Russia, and indeed the world, wrote about this secret world of horror, carrying information about the prisoners from his cell to the world in his memory so that the world would never forget. Other countries such as Argentina, China, and Nazi Germany, have also struggled with secret systems of gulags in which people simply "disappeared". The various treaties cited here were adopted in part because of revulsion against the mindless cruelty of these earlier lawless regimes. During the Bush Administration an American gulag archipelago was constructed – CIA black sites, kidnapping and secret renditions, prisons abroad such as Abu Ghraib, Bagram, and Guantanamo, and Muslim prisons in the US, such as the CMU unit at Terre Haute. The Obama Administration has pledged to close Guantanamo, and to end torture, but it has not yet dealt with the fundamental problem that has made the American gulag archipelago a cancer growing on the Justice Department – the lack of accountability for what happened in the past, the refusal to lift the veil of secrecy which has hidden the Bush Administrations war crimes, and an unwillingness to restore the legal rights guaranteed under treaty to the victims. You must dismantle the US gulag soon, and account for the crimes that we committed there, or risk becoming a part of it. We are confident that the Obama Administration will wish to stay clear of any charges of collusion with war crimes, including charges based on a failure to prosecute such crimes committed by agents of the United States. Yours very truly, Stephen Downs Esq., lawyer, 26 Dinmore Road, Selkirk NY. 12158
Sponsor
PROJECT SALAM - Support and Legal Advocacy for Muslims A letter sponsored by Project SALAM is being sent to President Obama and Attorney General designate Eric Holder, requesting an investigation into the prosecutions that resulted in many innocent Muslims being tricked or manipulated into convictions and long prison sentences.
Links
http://www.projectsalam.org