i Pledge XO
47
people have signed this petition.
Add your name now!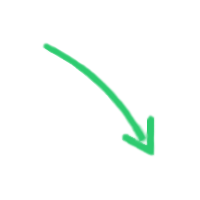 47

people

have signed.

Add your voice!
Maxine K.
signed just now
Adam B.
signed just now
I am working on a special community project aimed at ADULT bullying awareness. Does it sound silly? ….Well listen up… Adults are role models for the Adults of the future. How can we tell the kids to stop bullying other kids if the people they look up to are blatantly bullying their peers?
PROJECT GOAL is to shed light on the psychological impact this has on people. (Mental Health: Anxiety, depression, suicidal ideation), create awareness of Adult Bullying, to open up an avenue of peacefulness, compromise and amicability. Adult Bullying is present in our lives noticeably and sometimes unnoticeably. It may be work related harassment, female bullying, where a group of woman gang up to make one woman feel excluded and inferior, Parental bullying, where parents bully other children or other parents causing chaos in the school community, or a downstairs neighbor simply calling the police multiple times because your 2 year old twins are running around playing with each other (and you have already carpeted your entire apartment). We, as the adults, are role models and therefore must show them compassion is possible.
MY OWN EXPERIENCES: In a fan based community of a band I loved and grew up listening to who reunited in 2008, I was bullied in person and on social media. Not just once.....
First in 2009, the girls who I befriended decided I was not good enough to be their friend, not good enough to attend a show which I already arranged tickets for us to go to. They basically said they didn't like how I was a "fan girl", how I was excited when one of my favorite band members hugged me, and I called one of the girls and bragged about it. I was excited. Tweets came in by these girls saying "just go away already". And so I did. I was becoming friendlier with one of the band members. He added me as a top Myspace friend, (remember those days, ha). And about 2 weeks later I received an apology email from one of the girls. She claimed she never rid anyone from her life that way before and wanted to make amends. I forgave her. And the others shortly after. We had our ups and downs in the friendship. I remember significantly, I did not hear from her for several weeks and I would reach out, she would not reciprocate. Finally she called me and said "lets talk about the elephant in the room", and then said "I just dont think our friendship is more than New Kids, so when I am not doing New Kids stuff and I dont feel like thinking about them, I dont think of talking with you". I was hurt hearing that, as I felt that our friendship was beyond that. I shared so much with her, we had many drunken times together that was non- NK related. I should have taken that as a warning sign.
2010- Radio city, she was in touch with friends from LA visiting for show, in city through out the day, I reached out to her multiple times without any calls or texts back. Found out at 4pm from LA friends that she arranged a meeting spot and time, 5pm which she did not share with me. They thought she was in touch with me. We were supposed to hang together that afternoon.
2011- the Cruise- I dont want to go into too much detail, but she, her sister and her friend, made me feel like Dumbo in the scene where all the elephants put their butts together and wont let the poor guy with the big ears in. Her sister lied to me when I asked her what happened the night before. And then She lied to me when I asked her where her sister was going as her sister was escorted down the back elevators of the VIP area of the after party. I was not worthy enough of the truth or their friendship. They didnt want me there. That was clear. The band mate I became friends with wanted nothing to do with me after that, what lies did they tell him? I questioned him. He was not partial. Just after the cruise I was receiving text messages from her friend who was pretending to be a mediator (she was on the cruise) asking for tickets to a solo show that we all bought together. After they received their tickets, this girl texted me calling me horrible names such as C*#t, basically to summarize telling me I was meaningless and a worthless human being. This girl also tagged me on tweets calling them "direct" tweets, insulting me after I emailed my ex friend to please stop the indirect insults on twitter and just let it be. A few weeks later, 2 of the guys had an event at a movie theatre, I saw my ex friend there, I resistantly said hello, she snapped gum, rolled her eyes, and huffed at me. I walked on. After that I didn't go to another NY event for 4 years. I wanted to avoid these people. The days followed and it impacted my well being in a way that I felt isolated, alienated, depressed and angry. I thought I was not good enough, not pretty enough, and I thought I had a lame personality. This trickled into other areas of my life. I was severely depressed, angry, and disconnected. I resisted re-joining a passion out of fear of an emotionally negative past experience. I know I am not the only one.
OTHERS EXPERIENCES: Other people have shared with me from the dance community, the healthcare setting, and many other communities out there. Ever hear the phrase "nurses eat their young". That is Adult Bullying. On Social Media, particularly, children do it, yes…But Adults? YUP it happens. It has caused havoc on mental health for some people, Oh, and the kids SEE it. We are their teachers whether we have accepted this responsibility or not.
Can we change this? Change our behavior? Can we influence change for the adults of the future?

This I-Petition is meant to start a "take the Pledge campaign". I call this "I Pledge XO" because You've seen XO as a sign-off representing love, affection, or friendship on letters, cards, emails, or text messages. If you Spread Love, Love will Spread. This will not be the fix, but is simply an AWARENESS campaign. Take the Pledge - Spread Love, Compassion, Be AWARE, Be THE CHANGE!
By signing this virtual HugX and KissO campaign, you are Taking the pledge that follows:
1) I commit to refraining from participating in gossip that is ill intended.
2) I commit to speaking how I feel without intention of hurting, demoralizing, or attacking another persons being.
3) I commit to not conspiring with others who may be participating in the act of bullying (including physical bullying, verbal bullying, text/email/social media bullying, or outcasting).
4) I commit to practicing awareness of other people's psyche, understanding they are a human being, with their own internal dialogue, situation, and environment that I have no privilege to knowing, unless the person is willing to share it.
5) I commit to being a role model to my peers, and to the future generation of adults in order to shift the paradigm and clear an avenue for peacefulness, compromise, and amicability.
6) I will practice compassionate situational awareness to my own and others circumstances.
I WILL SIGN and TAKE THE PLEDGE!
******Are you willing to share your story? Send us a private message on our social media sites.
XO XO
Follow us on Facebook at
www.facebook.com/ipledgeXO
Follow us on twitter at
https://twitter.com/iPledgeXO