Project Runway: Bring back 2 and 3 day challenges!!!
35
people have signed this petition.
Add your name now!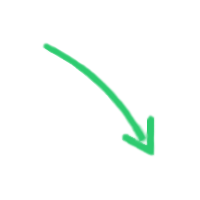 35

people

have signed.

Add your voice!
Maxine K.
signed just now
Adam B.
signed just now
Dear Project Runway producers and Lifetime Network:
We, the fans, who have stuck with this show through the gloriously good (Christian Siriano, Mondo, Jay, Austin) and the horrifyingly bad (Gretchen's granny panties, Anya, don't-know-know-how-to-sow, beach wear), want you to reinstate 2 and 3 day challenges.
We understand that there must be some cost reasons associated with your decision to shorten the challenge times, BUT, we tuned into your show primarily to watch amazing clothes come down that runway, and we feel that one day challenges are not conducive to stunning fashion.
Sure, we love the drama; the one you manufacture (yeah, we know you're not that innocent) and the real one that sometimes unfolds as a result of the very stressful environment of the competition. We love to hate the "villains" and we love a good redemption story, but under this hectic new pace you have established for the past few seasons, those stories (the wins and the losses), hardly ever feel earned.
We want to see beautiful, innovative fashions. We want to feel that we are part of launching a new fashion genius' career; that we were there right at the beginning. But that's impossible with the current one-day challenge structure. We will never get another Christian Siriano this way.
It is absurd that you ask the designers for stunning, statement pieces (ball gowns! unconventional materials! avant garde!), give them barely 24 hours total to accomplish that, and then complain about the lackluster, boring pieces and shoddy constructions of the designs that walk the runway.
For the past few seasons nothing really stunning or jaw dropping has walked the runway. We miss that! And we blame the one-day challenge format for it.
We are reasonable people, we understand that costs are important, so, we propose a compromise: bring back the two and three day time allowance for the most ambitious challenges and have a one-day timetable for the rest. We feel that unless you do that, the show we used to love so much is bound for cancelation, as we most surely will not feel motivated to watch one disaster after another walking the runway.
Thank you!