PROGRESSIVE INSURANCE BAD FAITH PRACTICES
21
people have signed this petition.
Add your name now!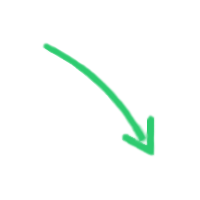 21

people

have signed.

Add your voice!
Maxine K.
signed just now
Adam B.
signed just now
PROGRESSIVE INSURANCE COMPANY IS DESTROYING MY SON. I HAVE DECIDED TO WRITE THIS PETITION ASKING ALL OF TO HELP ME IN FIGHTING THIS COMPANY EVIL INTENT. I AM ASKING EVERYONE WHO CARRIES THIS INSURANCE TO THINK ABOUT WHAT THIS COMPANY IS DOING TO FAMILIES ALL OVER THE WORLD. FOR THOSE WHO ARE THINKING ABOUT BUYING THIS INSURANCE ,THINK AGAIN.
THIS INSURANCE COMPANY HAS TO KNOW THAT WITHOUT US, IT HAS NOTHING. THEREFORE I AM ASKING YOU TO SIGN THIS PETITION ,TO REJECT THIS INSURANCE COMPANY AND TO STOP PURCHASING INSURANCE THROUGH PROGRESSIVE INSURANCE COMPANY.
THIS IS A COMPANY THAT HAS SO MUCH MONEY TO DO COMMERCIALS, BUT DENY THOSE WHO NEED THEIR HELP. PROGRESSIVE INSURANCE TELLS US THAT THEY WILL BE THERE WHEN WE NEED IT MOST.
THIS IS A LIE PEOPLE , I HAVE A CHANCE TO SEE THIS COMPANY IN ACTION, ALL THE PROMISES ARE NOT KEPT. WE ATE PAYING THISE BIG PREMIUMS FOR NOTHING. INSURANCE COMPANIES HAVE LOBBIED EVERY STATE HOUSES INCLUDING CONGRESS TO PASS LAWS IN ORDER TO CONTROL OUR LIVES ABD FORCED US TO GIVE THEM OUR MONEY , SO THEY CAN DENY US COVERAGE WHEN WE NEED THEM. INSURANCES COMPANIES CAN CALL DMV TO REPORT US FOR NOT HAVING A POLICY BECAUSE OF PAYMENT. IF WE MISSED A PAYMENT ,THE INSURANCE GETS CANCELED , YOU WILL LOSE YOUR REGISTRATION , PENALTIES WILL BE ASSESSED AND FOR YOU TO HAVE YOUR CAR BACK ON THE ROAD YOU WILL HAVE TO PAY ALL THE FEES TO DMV AND THE INSURANCE COMPANY OR SOMETHING WILL BE SUSPENDED.
PROGRESSIVE HAS DECIDED TO FIGHT A DISABLED PERSON WITH EVERYTHING THEY GOT, IN ORDER TO GET OUT OF THEIR OBLIGATIONS.
MY SON GOT INJURED BADLY IN A CAR ACCIDENT AND THIS PROGRESSIVE INSURANCE IS THE CARRIER FOR UNDERINSURED/UNINSURED POLICY. FIRST THEY DECIDED TO PASS THE BUCK TO THE OTHER COMPANY , WHEN THAT DID NOT WORK ,THE ADJUSTER TOLD MY SON TO FIRE THE ATTORNEY AND THEY WOULD SETTLE. A COUPLE DAYS LATER HE RECEIVED A LETTER FROM THE SAME ADJUSTER STATING THAT , WE WILL NOT SETTLE THE CASE BECAUSE OF STATUTE OF LIMITATIONS . THESE THINGS ARE VERY COMPLICATED AND THEY USE IT TO CONFUSE US. MY SON HAD TO GO TO COURT AGAINST THE PERSON WHO CAUSED THE ACCIDENT AND HE WON A JUDGEMENT. PROGRESSIVE REFUSES TO PAY THE CLAIM , THE GUY HAD NO INSURANCE . PROGRESSIVE REFUSED TO PAY MY SON'S MEDICAL BILLS. PROGRESSIVE INSURANCE REFUSES TO DO ANYTHING , MY SON WAS FORCED TO FILE SUIT. NO OFFERS WERE MADE DURING THE PROCESS. THEIR LAWYERS IS DEFENDING THEM VIGOROUSLY. THEY THREW EVERYTHING AT HIM, INCLUDING A PATTERN OF BAD FAITH. THEY HAVE FILED EVERY MOTION IN THE LAW BOOK. SUDDENLY , THEY CALLED FOR A MEDIATION. MY SON DID NOT WANT TO GO BECAUSE HE IS VERY SUSPICIOUS OF THEM SINCE PROGRESSIVE HAS CHOSEN TO VIOLATE ITS OWN POLICY AND THE LAW IN THE NAME OF SAVING A BUCK OR TWO. THIS HAS BEEN GOING ON FOR OVER FIVE YEARS NOW , THEY HAVE DONE NOTHING TO SHOW ANYTHING DIFFERENT. THE MEDIATION WAS A WASTE OF TIME BECAUSE THEIR OFFER WAS SO LOW , IT WOULD NOT MAKE A DIFFERENCE, IF ALL OF IT WENT TO HIS MEDICAL BILLS. THE MEDIATOR DID NOT KNOW ANYTHING ABOUT THE CASE ,SINCE HE THOUGHT THERE WERE ONLY TWO SURGERIES. THE DISCUSSIONS FAVORED THE INSURANCE COMPANY . THEIR APPROACH WAS, TAKE IT OF LEAVE IT SITUATION AND EVERY SCENARIOS WAS ABOUT WHAT COULD GO WRONG WITH THE CASE.
MY SON HAS HAD SO MANY SURGERIES , HE HAD TO HAVE A SHOULDER REPLACEMENTS IN HIS 30s. THIS IS HOW MUCH HE HAD TO GO THROUGH, LAST YEAR HE HAD TWO MAJOR OPERATIONS IN TWO WEEKS.
MY SON DEALS WITH PAIN EVERYDAY , HE HAS TO TAKE MEDICATIONS DAILY IN ORDER TO HAVE SOME KINDS OF RELIEF. THE STRESS IS WRITTEN ALL OVER HIS FACE. THE THINGS THAT HE ENJOYED CAME TO AN END SINCE HE SUSTAINED THOSE INJURIES. PROGRESSIVE REFUSAL TO SETTLE THIS CLAIM HAS ADDED MORE PROBLEMS.
I AM SO AFRAID , THIS COMPANY'S BEHAVIOR WILL DESTROY MY SON. AFTER THE MEDIATION , HE CAME HOME AND THE LOOK ON HIS FACE TOLD A STORY OF A PERSON WHO HAS HAD ENOUGH. HE WAS DEPRESSED AND HURT I AM SURE , I JUST HAD TO MAKE SURE THAT HE WAS GONNA BE OKAY. HE TOLD ME THAT IT WAS A WASTE OF TIME , PROGRESSIVE WAS THERE FOR ONE REASON ONLY , TO FIND OUT WHAT OUR STRATEGY WAS.
BAD FAITH IS MORE THAN BEING NEGLIGENT , PROGRESSIVE DOES THAT WITH EVERYONE INCLUDING THEIR OWN POLICY HOLDERS. THIS IS A PATTERN THAT IS IMPLEMENTED ALL OVER , IT IS DESIGNED TO BREAK DOWN A PERSON'S SPIRIT IN ORDER TO GIVE UP. THE END RESULT IS THE COMPANY GETS TO KEEP EVERY PENNY AND THE PEOPLE WHO PAY FOR PROTECTION IS LEFT WITH NOTHING.
THIS IS WHY I AM ASKING EVERYONE TO HELP ME IN THIS CAUSE , WE WANT AN EVEN PLAYING FIELD WHERE EVERYONE IS TREATED FAIRLY. IF YOU PAY AN INSURANCE FOR PROTECTIONS WHEN THE UNFORESEEN HAPPENS , THAT COMPANY SHOULD BE THERE FOR YOU , ME AND EVERYONE WHO PURCHASE THAT PROTECTION.
I AM ASKING YOU TO SEND PROGRESSIVE A MESSAGE WHEN IT COMES TO BAD FAITH PRACTICES, WE WILL NOT BUY YOUR PRODUCT ,WE WILL GO SOMEWHERE ELSE WHERE CUSTOMERS ARE RESPECTED AND THE COMPANY ACTUALLY PRACTICES WHAT IT PREACHES.
PROGRESSIVE INSURANCE COMPANY HAS SPENT SO MUCH MONEY IN COMMERCIALS PERSUADING US BUT WHEN THINGS HAPPEN ALL THAT IS OUT THE WINDOW. THE COMPANY HAS BIG TIME LAWYERS ON SITE DEFENDING THEIR BAD BEHAVIORS.
IF THE COURT WONT ALLOW US TO USE WHAT IS AT OUR DISPOSAL , THEN WE HAVE TO PETITION THE GOVERNMENT TO CHANGE THE LAWS THAT ARE GIVING COMPANIES LIKE PROGRESSIVE THE BIGGEST ADVANTAGE TO STEAL OUR MONEY AND GETTING AWAY WITH IT.
PEOPLE ARE DYING BECAUSE OF THIS COMPANY'S NEGLIGENCE , MY SON SHOULD NOT HAVE TO SUFFER BECAUSE OF PROGRESSIVE INSURANCE GREED.
REMEMBER THIS COULD BE ANYONE OF US, I AM READY TO HELP ANYONE AND EVERYONE IN NEED FOR CAUSES LIKE THIS.
PROGRESSIVE INSURANCE TAKES OUR MONEY AND REFUSES TO COVER US WHEN WE NEED IT MOST.
THANK YOU FOR YOUR SUPPORT , MY NAME IS FRANCIS HYPPOLITE AND I AM FIGHTING THIS CAUSE TO HELP MY SON WHO IS DISABLED.
PLEASE SIGN THIS PETITION AND SHARE WITH YOUR FRIENDS
THANK YOU


DISTINGUISHED GUEST LECTURER:
Glenn Renwick, MS ISE, 78
President/CEO of Progressive Insurance
ABSTRACT:
Under Glenn Renwick's guidance, Progressive Insurance has doubled its size to become one of the largest auto insurance groups in the country. Prior to being named CEO, Renwick led the company's IT group, developing and deploying technology designed to make it easier for drivers to buy and own a Progressive policy. As the leader of the company's Consumer Marketing group in the 1990s, he developed and communicated Progressive's unique and competitive consumer proposition. Come hear Glenn speak about being innovative in an industry not known for innovation, leveraging corporate culture as an "off-balance sheet" asset, and the lessons he's learned on leadership – both personally and in the marketplace.
BRIEF BIO:
Glenn Renwick holds an undergraduate degree in mathematics and economics from the University of Canterbury in Christchurch, New Zealand.He earned a master's degree in engineering from the University of Florida.