Professor Walter Mead, apologize for the racist headline of your article!
35
people have signed this petition.
Add your name now!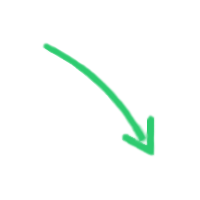 35

people

have signed.

Add your voice!
Maxine K.
signed just now
Adam B.
signed just now
It is widely held amongst Chinese communities around the world that "the sick man of Asia" is the worst possible racial slur and the most serious attack against the Chinese identity -- the phrase evokes the humiliation and trauma of our colonial past that we still struggle to reconcile with. Unfortunately, this phrase showed up in the title of Professor Walter Mead's Open-ed for the Wall Street Journal "China Is the Real Sick Man of Asia" about the Coronavirus' impact on China's financial markets. The content of Open-Ed is not really at fault except for presenting a horribly unoriginal analysis that lacks insight, which means that the "sensational" headline, with little to do with the content, is shamelessly click-baiting at best and being blatantly racist at worst.
Mead tweeted "a word to my new Chinese followers" that "at American newspapers, writers typically do NOT write or approve the headlines" to distant himself from the headline. Still, he is still culpable of racism in two ways: first, he refused to denounce the headline or the WSJ (or even to just acknowledge how problematic it is); second, he retweets a post that attempts to justify the headline's racism on the basis that anything anti-communist is automatically right. Furthermore, the way he phrases his excuse implies that only Chinese nationalists would be offended by the headline, which plays on ad hominem and Sinophobia sentiments to take away the legitimacy of those who are calling him out on his racism. All of this points to Mead's unwillingness to own up to his racism and callous insensitivity to both the past and the present sufferings of the Chinese people.
It does not stop just there. Mead's racism has been called out by China's Ministry of Foreign Affairs: "Walter Russell Mead, you should be ashamed of your words, your arrogance, your prejudice and your ignorance". This will unfortunately remain as most Chinese people's impression of Bard -- with all due respect, Bard is not the most famous school in China. It is safe to say that Mead's open-ed has greatly devalued the Bard diploma in the Chinese job market and hurts the Bard network's publicity: Chinese graduates from Bard would have a harder time finding a job back home, prospective Chinese students' interest in Bard would decrease, and Bard's multiple projects in China would inevitably face local backlash. At the end of the day, the Bard community is going to pay the price for Mead's racism. As an expert in international relations and a scholar at the Hudson Institute, Mead is fully aware of these consequences. It is a blunder of an employee to compromise the long-term interest of his company for his personal gain. It is an even greater blunder of an educator to diminish the future opportunities of his students, let alone willfully sacrificing them in his own desperate grab for media attention and relevance.
Multiple attempts have been made to get Mead and the WSJ to apologize for the headline. None of them have availed. If there is nothing could be done about Mr. Mead's personal morality to get him to issue a public apology, I hope that Prof. Mead still has enough work ethic and professionalism left to apologize to the Bard community, which cherishes the values of equity and inclusion. His racism has no place in our community, and until he apologizes in a sincere manner, I call for all Bard students to boycott his courses, or switch to another advisor -- someone who places his own benefit before that of his students has lost all qualifications as an educator.