Is your name in the Abortion Tracker DB
31
people have signed this petition.
Add your name now!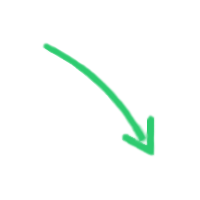 31

people

have signed.

Add your voice!
Maxine K.
signed just now
Adam B.
signed just now
Abortion Tracker tracks the names of women who have had abortions. They then list the names in their databases. Below is a statement from their disclaimer page. If you appear on their list, according to them, the following takes place. It is with a heavy heart that we have no choice but to list you in our database. This is no negative reflection or personal judgment on our part, since it is reasonably assumed that you have not broken any laws or committed any crimes, in most cases. If the fact that we revealed your identity causes you personal stress, it is unfortunate for many reasons, but unavoidable by the choices you've made and outcomes you've forced reality to accept. Their URL is here:http://abortiontracker.com/ They obtain names from medical records from people who have had a change of heart and then let them borrow the records. Another quote: How do I get removed from the list You can't unsing a song once it hass been sung, you can't unring a bell once it has been rung, and you sure as hellfire and damnation can't unkill a baby once you've paid cold, hard cash to have it put to death. You get off the list by never getting on it the first time. You get off the list by being right with God and not being a murderer ever, not even once because your uncle got drunk and had his way with you. Bring this site down and stop this organization.
Sponsor
Betty Tindle Rural Tidings (Blog) http://ruraltidings.blogspot.com/ About AbortionTracker AbortionTracker.com is a willing coalition of business professionals quietly funded by a consortium of private 501c3 groups, unions and individuals. We refuse to say that we are fully funded and supported by "church groups", because we are not. We are funded in part by churches, this is true, but we are also funded by others to lesser extents, such as pastors, clerics, undisclosed politicians, business leaders and a cadre of passionate, dedicated volunteers We founded our organization on a simple principle: we demand societal honesty. If you feel you have the freedom to wear a bright red hat, we can't stop people around you from being able to see that milliner's felt atop your crown. We believe every citizen should enjoy the rights bestowed upon them by their nation, specifically if it's the best nation in the history of nations, but that if you abuse your "freedom", the people around you should know about your decision so they may judge you in kind. Everyone with eyes should see, everyone with a brain should have knowledge. It's not the actions of aborters we control, it's the awareness of the actions. This is what we do. We are a collective of community leaders, housewives, volunteers, private investigators, attorneys, ministers, nurses, mental health professionals, refuse technicians, journalists and societal observers. We are persons of dedication and faith who work towards a brighter future where good people keep their children, even if in broken homes with little hope, and do not leave the lesser elements of society to bear the glut of children unchallenged. Most of all, we are peoples who care. We don't just do our job; we do it with heart and compassion. We've been helping identify murderers since before the internet came into being, so our online edition is the perfect extension of who we are, who we've always been, and who we'll be again in newsletter form if we are forced back to it.
Links
Abortion Tracker: http://abortiontracker.com/ Write to or visit these sites to help get this site off the web. Pro-Choice America: http://www.prochoiceamerica.org/ National Abortion Federation: http://www.prochoice.org/contact.html Planned Parenthood: http://www.plannedparenthood.org/ Center for American Progress: http://www.americanprogress.org/issues/domestic/women_kk=pro%20choice&_kt=6f283310-a9f6-42b6-9fc3-99b60b72b851 ACLU: http://www.aclu.org/index.html