pro-cohabitation petition
12
people have signed this petition.
Add your name now!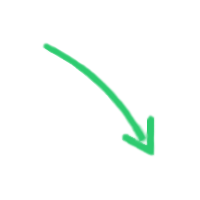 12

people

have signed.

Add your voice!
Maxine K.
signed just now
Adam B.
signed just now
We have the right of free speech, religion, assembly, press, and to petition. We also the inherent right of choice. Our ancestors chose to come to the new world. They chose to give us a bill of rights. They also chose to write a virginia declaration of rights which in section 1 states \" Section 1. That all men are by nature equally free and independent and have certain inherent rights, of which, when they enter into a state of society, they cannot, by any compact, deprive or divest their posterity; namely, the enjoyment of life and liberty, with the means of acquiring and possessing property, and pursuing and obtaining happiness and safety.\" How can a government who is a trustee and servent to the people take the right of \"enjoyment of life and liberty\"...\"pursuing and obtaining happiness and safety\" from them by saying it is a criminal act to cohabitate with a member of the opposite sex if you are not married. section 3 states \"And that, when any government shall be found inadequate or contrary to these purposes, a majority of the community has an indubitable, inalienable, and indefeasible right to reform, alter, or abolish it, in such manner as shall be judged most conducive to the public weal.\" So those of you that believe we the people have the right to determine for ourselves what life we should live, how we should live it, and who we should live it with sign this! Some people do not wish to get married, whether they are married or not is none of any person or governments business. Hence the right to privacy. I move to have the anti-cohabitation law abolished as it pertains to current and future residents and citizens.
Sponsor
I believe that no person or group of people has the right or authority to say we the people can not live with a member of the opposite sex unless we enter into marrage with that person. We the people should have the right of cohabitation just like we have the to speech, religion, press, assembly, petition.
Links
http://www.archives.gov/national_archives_experience/charters/virginia_declaration_of_rights.html http://www.archives.gov/national_archives_experience/charters/bill_of_rights_transcript.html