Private Schools vs. Public Schools
219
people have signed this petition.
Add your name now!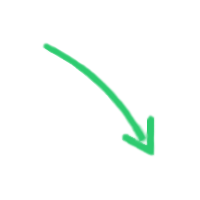 219

people

have signed.

Add your voice!
Maxine K.
signed just now
Adam B.
signed just now
Of the 500 high schools in Iowa, there are 434 public, and 66 private. Private schools make up only 13% of our schools; however, in this year's Volleyball State Tournament, 20% of the teams were Christian schools. In this year's Girls Basketball State Tournament, they made up 17.5% of the teams there. Worse yet, private schools only account for 8.3% of the class 2A schools, yet they made up 50% of the class 2A 2015 Girls State Basketball Tournament. This is not unusual, especially for Western Christian, who was looking for their fourth straight title in four straight appearances.
In the 2014 Girls Basketball State Tournament, Western Christian beat their opponents by an average of 14 points per game, the largest difference being in the championship game, which they won 79-55. This year, Unity beat their opponents by an average of 37 points per game, and their only two games that were decided by a factor of single digits were with two other private schools (Heelan and Western Christian). Unity also won the class 2A Girls Basketball State Championship game by 29 points. Private schools have been dominating the high school sports scene for a very long time, but they are not playing fair.

One of the greatest advantages that private schools have over public schools is the ability to "recruit". Private schools are able to waive tuition for students, which makes it more enticing for students to attend private schools. Private schools can also take foreign students with no set time period and can also waive their tuition. Public schools, if they are even certified by CEVIS,
can only take a foreign student for one year, and then that student has to pay the district $5,883.
Another big advantage that private schools have is that because of their winning traditions they attract a high level of student-athletes who aren't located in that school's district. The more you win, the more you attract better players, it's as simple as that. Many of these private school athletes are provided more opportunities to advance than those at public schools because of the money situation at private schools and with their families. If you can afford to pay for a private school, odds are pretty good that you can also afford to send your child to play on the best travel teams and get the best training possible. Many of those who have kids at public schools are just getting by and can't afford the extras that those at private schools can afford. For those who are on scholarship at these private schools, odds are pretty good that someone at that school is helping pay for these same opportunities.

I am telling you all of these statistics to encourage you to make a change, and level the playing field. In the USA, 31 out of the 50 states have implemented a system to help solve this problem, whether it be using a multiplier system for enrollment, or having private schools play in their own class. The solution that I feel is best is requiring private schools to play up a class based off their success in past tournaments. Western Christian, for example, has been to the State Tournament four years in a row for class 2A. They could certainly handle the competition up a class, and need the challenge. Schools like Trinity Christian, who did not have a winning record this year, would not be required to play up a class. This would push the private programs who dominate their class, while at the same time not punish the private schools who are not as strong athletically.
It is every student athlete's dream to play in the State Tournament, please consider leveling the playing field to make this more attainable for all schools, regardless of who they are playing for.