Prison Equality National Reform
28
people have signed this petition.
Add your name now!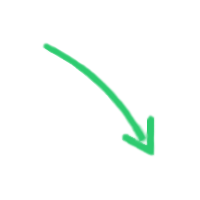 28

people

have signed.

Add your voice!
Maxine K.
signed just now
Adam B.
signed just now
In 2018, the Bureau of Prisons reported that the average cost for a federal inmate was $36,299.25 per year, or $99.45 per day
This whole GPS monitoring gig is something that could use your attention. ProPublica reported on it a year ago, explaining that in Missouri you could pay $300 upfront, then a $50 installation fee and $10 a day.
As ankle bracelets have become compact and cost-effective, legislators have embraced them as an enlightened alternative.
SO WHY DOES A GOVERNMENT ENITY ACT IN THE OPPSITE TO THE PREISDENT'S CRIMINAL JUSTICE REFORM AGENDA/
President Joe Biden began his administration with a barrage of executive orders designed to undo his predecessor's most dangerous and harmful policies, including those relating to criminal justice reform. With the goal of advancing racial equity throughout federal policies and institutions, President Biden reinstated an Obama-era policy that prohibits the U.S. Department of Justice (DOJ) from entering into new and renewed contracts with private prison companies. Additionally, acting U.S. Attorney General Monty Wilkinson reinstated the DOJ policy that prosecutors should use individualized assessments when making charging and sentencing decisions instead of automatically prosecuting cases to obtain the lengthiest and harshest sentences possible.
Executive actions can quickly eliminate bad policies put in place by the previous administration, as the president recently emphasized. They also have the ability to set the agenda and reestablish the baseline upon which more transformative policy initiatives can flourish. To those ends, the Biden administration should immediately implement the following executive actions on criminal justice reform:
UPHOLD HOME CONFINE AT A FRACTION OF THE COST OF INCARCERATION. THE GOVERNMENT FINDS IT HARD TO GIVE OUT A $100 STIMULOUS CHECK BUT WANTS TO PAY $100 A DAY TO REINCARCERATE PEOPLE WHO ARE CONFINED AT HOME?
EVERY REGISTERED VOTER WHO BELIVES THIS IS A WASTE OF TAX PAYERS MONEY PLEASE SIGN THE PETITION AND LET'S GET IT TO EVERY SENATOR, REPRESENTATIVE, VICE PRESIDENT AND PRESIDENT BIDEN.
KEEP HOME CONFINEMENT AT HOME!!!!