Dear Principal Jon
260
signers.
Add your name now!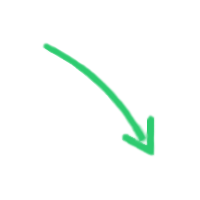 260

signers.

Almost there!

Add your voice!
Maxine K.
signed just now
Adam B.
signed just now
March 28, 2019
Dear Jon,
Given events of this year and the recent March 12th Site Council meeting, we - Thornton Creek parents - share concerns about the sustainability of our school's Expeditionary Learning (EL), Creative Approach Status (CAS) and co-governance model as reflected through Site Council (SC) and Building Leadership Team (BLT). We ask that you provide written (in the form of a special newsletter or email) and verbal assurances at the April SC meeting for the following list of concerns, so that we can move forward knowing that we are partnering toward a common vision for our school. Your public and formal response to this letter will help us all move forward together in a positive way.
Parents heard you say that you hope to work with staff to "standardize" expeditions in the future and may be questioning the amount of time classrooms spend on EL. This creates fear that you may not share the same vision for expeditionary learning as our teachers and our families.

Will you work to preserve EL as the core essence of our school and the basis for our alternative curricula?
Will you allow teachers the creative freedom, and respect their experience and knowledge, to design and execute expeditions as they have successfully been doing for years, without imposing programmatic dilutions and/or restrictions (scheduling or otherwise) that teachers oppose?

You said at the time of hire you would complete both Responsive Classroom and EL training before this school year began, but you have not. Both topics are anchors for TC's programming and guide the work of teachers who you are charged with leading. We believe the training is valuable for a teacher working at TC, and is undeniable for your role as TC's school principal.

Will you complete both trainings before the 2019-2020 school year begins?

Given your new experience with alternative education, parents are concerned you will neglect the necessary steps to maintain our Creative Approach School status. This designation is critical in preserving our use of more customized, non-standardized curriculum, reinforcing the co-governance model between parents, teachers and administration, and ensuring hiring processes are designed and implemented to find the best candidates who are aligned with our school's EL mission and approach.

Will you proactively initiate and complete all necessary steps to maintain our CAS each time it is up for renewal, as well as proactively communicate progress and status updates on any reporting or renewal requirements related to CAS at regular SC meetings?

Parents were frustrated with the last-minute announcement of Centerpoint testing this year, and lack of opt-out information which precluded them from making proactive choices for their children.

Will you uphold Room Parents' rights to disseminate testing opt-out forms so that parents can make informed decisions about whether their child will participate in standardized testing?

All of your original budget proposals to BLT included funding of interventionists to support Advanced Learning Opportunity (ALO). We recognize ALO is a model available in several nearby neighborhood schools that do not have the expeditionary learning mission that TC has, which is the central focus and priority of our teachers' limited time and resource capacities.

Can you assure us that you recognize TC is an EL program and you will not push for adding ALO in the future that will detract from this alternative options focus?

You were aware of the community tensions last spring that preceded the formation of the new PTA. Your emails from July and August of last summer showed that you were in communication with PTA leadership regarding planning meetings, including one on how to charter a PTA. When asked directly, you did not share your PTA involvement with our SC leadership. This has undermined credibility in your public statements of wanting to bring our community together, and has eroded trust in your capacity to collaborate and partner with SC in good faith..

Will you agree that SC as described by the newly revised Bylaws and Standing Rules is indeed the governing body at our school, in tandem with the BLT?
Will you affirm you will indeed share decision-making for our building with teachers and parents?
Will you communicate transparently and in a timely fashion all budget, programmatic and staffing issues to the SC and larger school community via emails, SC presentations and/or newsletters? Will you do so immediately upon learning information from the district so that the community can provide meaningful input and contribute to decision-making?

At the March 12th SC meeting, you and Assistant Principal Sciarrone said you two support student-centric budgets rather than the adult-centric budgets teachers were proposing. This statement garnered many angry responses from parents who feel teachers are better equipped to assess what will best serve students based on their significant years of professional training and direct classroom experiences.

Will you listen to, consider and collaborate with teacher guidance on what are the best student-centric decisions for our school?

At the March 12th SC meeting, parents asked why teachers and staff could not speak about the budget process, including their recommendations. You stated initially that you did not know why teachers were being silent, but then it was clarified at the meeting they were following your management direction. The lack of transparency breeds confusion and distrust.

Will you agree to not silence teachers and staff regarding building decisions that are germane to the Site Council and parent community? And more specifically, will you agree to stand by your public statements that staff are allowed to speak to families regarding building/program decisions, so that staff are not receiving contradictory messages from you?
As a public entity, will you allow members of the community to observe BLT proceedings and make public all information and documents being discussed and decided upon, barring confidential personnel or litigation matters?
We want to resurrect the culture of open discussion at Thornton Creek. We worry the erosion of trust between you, teachers and parents is so profound that it precludes the collaboration necessary to sustain our expeditionary learning model, and threatens our historically high levels of teacher retention. Please show us we are wrong and help us lead the way.

In partnership,

Thornton Creek Families