Prima 16 Condo (Phase 1) : Stop the MC from further actions
67
signers.
Add your name now!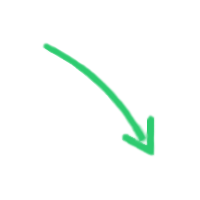 67

signers.

Almost there!

Add your voice!
Maxine K.
signed just now
Adam B.
signed just now
We represent a group of concerned residents* of the condo who have been observing the actions of the current Management Committee ('MC') and have also been informed of a very key event that we believe should be known to all residents and made transparent. Below are the details and what we are asking of the current Management Committee.
1. We have been informed by a resident that he is in the process of taking legal action against the MC and has also made a police report against an MC member. We understand a legal letter detailing the claim has been given to the MC on 4th March. This has not officially been made known to the residents almost two months later even though it may result in financial loss to the condo. Lacking transparency.
2. There have been multiple changes to service contractors (cleaners and gardeners). To our knowledge the gardeners are more expensive than the previous but without any observable additional benefits. The change in cleaners as well was abrupt and quality questionable compared to the previous contractors. Questionable decision making
3. Three MC members have resigned, some which we understand may have had irreconcilable differences at the time of resignation with the remaining MC members. Questionable leadership
4. We also understand the MC is imposing certain harsh conditions on the cafe operator at a time when his services are important (due to the MCO) as he provides food and gas to residents. Resident's interest not prioritized
With all this, we are concerned that the MC is also considering further changes which can harm the condominium going forward. As such we want these details to be known to other residents and we ask that residents sign this petition seeking that no further changes be made to the condominium contractors and services and operations until an AGM or EGM can be held and the above discussed and made transparent to all residents.
Please include your name and unit number in the petition sign off to support it.
* means the person or persons lawfully residing in Prima 16 Phase 1 and shall include:
The proprietor of any parcel in Prima 16 Phase 1("parcel"); and
The person or persons having the right to occupy a parcel pursuant o a tenancy/lease agreement entered into with the proprietor