Prevent HIV and Hepatitis B and C in NC!
327
people have signed this petition.
Add your name now!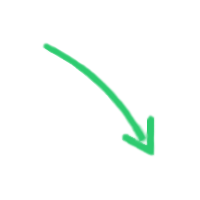 327

people

have signed.

Add your voice!
Maxine K.
signed just now
Adam B.
signed just now
A few weeks ago, the NC House of Representatives and Senate introduced a \"harm reduction\" bill which (if passed) would provide funding for community based HIV and hepatitis B and C prevention programs in NC including three demonstration syringe exchange programs. This would be a momentous step in the right direction for our state towards preventing new infections of these deadly viruses. Syringe exchange programs have been scientifically shown in dozens of studies not to increase drug use and are endorsed by major health organizations, including the American Medical Association, the Institute of Medicine, the Centers for Disease Control and Prevention and the World Health Organization (the links are listed on the right of this page). These programs also help prevent needle stick injuries to our law enforcement officers and properly dispose of used syringes. Folks, these viruses affect us all. You may already know someone who has been infected. You may know someone who will be infected. If nothing else, your money may be helping to pay the estimated $20,000 per year in medical bills for each person with HIV, a burden that they and their communities must find a way to handle. Preventing only two new HIV infections per year pays the operating cost of an exchange--that\'s saving your tax dollars! Let\'s stop pretending that it doesn\'t happen here, in the place that we call home. Please sign the petition below to tell our legislators that we support harm reduction! We appreciate the support we have received from around the country on our initiative. For now, we would like to limit signatures on this petition to North Carolina residents. Petition: Yes! I/we support the allocation of funds for community-based, harm reduction programs to prevent the spread of HIV and Hepatitis B and C in North Carolina.
Sponsor
Click the link below for more information on the proposed harm reduction programs: http://www.ncharmreduction.org/MainPages/NeedleExchange.htm
Links
To read the actual text of NC House Bill 400: (It\'s very short!) http://www.ncleg.net/Sessions/2007/Bills/House/PDF/H400v1.pdf To read the text of NC Senate Bill 917: http://www.ncleg.net/Sessions/2007/Bills/Senate/HTML/S917v0.html Inspired to do something more Contact your state representative to get your voice heard! Please email or call your state representative and senator and ask them support HB 400 and S 917. (Find your representative&acirc\'s contact information at http://www.ncleg.net/GIS/Representation/Who_Represents_Me/Who_Represents_Me.html) American Medical Association (AMA) supports needle exchange programs, federal funding for these programs, and deregulation of sryinges (Policy 95.958) http://www.ama-assn.org/ama/pub/category/13636.html Information from the Centers for Disease Control and Prevention (CDC) on syringe exchange programs http://www.cdc.gov/idu/facts/AED_IDU_SYR.pdf US Congress GAO Report on Needle Exchange Programs http://archive.gao.gov/d44t15/148846.pdf World Health Organization (WHO), UNAIDS, UN Office of Drugs and Crime (UNODC) Policy Brief on Provision of Sterile Injecting Equipment to Reduce HIV Transmission http://www.emro.who.int/aiecf/web32.pdf Institute of Medicine (IOM) http://books.nap.edu/openbook.phpisbn=0309071372&page=1#pagetop National Institutes of Health (NIH) consensus statement http://www.thebody.com/content/art6464.html Report from US Surgeon General\'s Office http://www.dogwoodcenter.org/references/Satcher00.html American Nurses Association (AMA) Position Statement http://www.ana.org/readroom/position/blood/blnedl.htm Association of Nurses in AIDS Care (ANAC) position statement http://www.anacnet.org/media/pdfs/PS_Needle_Syringe_Exchange_Rev_01_2007.pdf American Bar Association (ABA) Policy Letter http://www.ama-assn.org/ama1/pub/upload/mm/36/aba_letter.pdf Detailed Report published by the American Bar Association (ABA) http://www.abanet.org/AIDS/publications/deregulation.pdf Two-page description of SEPs from AIDS Action http://www.aidsaction.org/legislation/pdf/Policy_Facts-Needle_Exchange2.pdf Quick Facts and Quotes on Syringe Exchange Programs http://www.drugwarfacts.org/syringee.htm National Institute on Drug Abuse (NIDA) states that \"research shows that needle-exchange programs can play a significant role in a comprehensive approach to reduce HIV infections.\" http://www.drugabuse.gov/STRC/Role3.html Report of the James A. Baker III Institute for Public Policy on Syringe Exchange Programs http://bakerinstitute.org/Pubs/wp_needles.pdf National Harm Reduction Coalition Resources for sterile syringe access http://harm.live.radicaldesigns.org/article.phplist=type&type=49