P.R.E.V.E.N.T Bullying
26
people have signed this petition.
Add your name now!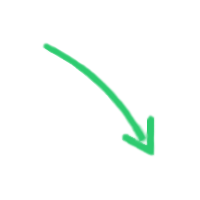 26

people

have signed.

Add your voice!
Maxine K.
signed just now
Adam B.
signed just now
P-Peace= Freedom from or the cessation of violence

R-Respect=Admiration for someone by their abilities, qualities, or achievements.
E-Equality=Asymbolic expression of the fact that two quantities are equal
V-Value= Importance,and worth,
E-Express= Be you
N- NoJudgments= Come as you are
T-Talk= Don't be afraid to communicate
My brother was a recent victim of a hate crime, the bullies premeditated the fight, they pulled out their cameras and started to recorded before my brother walked out from the lunch area and then proceeded to record him getting beat up by a kid twice his size who has also been bullying him almost all year, calling names like "weirdo, faggot, gay, homo" etc.... My brother is a goth kid on top of that, so you can only imagine how much more they teased him for. It is causing him emotional trauma,
The reason I am starting this is because I see too any of these cases happening and no one standing up. No one is helping us the authorities will not do anything, even though it is a clear hate crime and assault. Facebook refused to take down the video of him getting beat up because it did not meet their "criteria" I guess it wasn't as abusive as they would have liked it to be. The school it took place at is doing nothing but trying to sweep it under the rug- Morse High School in San Diego CA
Myself, Family and Friends are the only ones trying to do something, if no one by law will help then we sure will. We are circulating he video with anti-bullying messages above the video, we hope it gets out and everyone see's.
It is NOT OKAY to bully someone over their Sex, race, religion, sexual orientation or anything else for that matter. These kids need to know it is ok to talk, let it be known ...someone will fight with you!
BULLYING IS NOT OKAY!!!!!! IT IS WRONG!!!
I ask that everyone please share this petition ... and spread this around... hate needs to stop, bullies need to stop, I know this happens a lot and that sucks, but it sucks even more when it happens to someone you love SO PREVENT IT, the authorities are doing nothing... I want that known... Facebook is doing nothing... it is heartbreaking... his freedom of expression is not a crime
Everyone should be able to be themselves and not live in fear of hateful people like bullies.

Let's help put these bullies where they belong and fight against the schools who are doing nothing
Anything anyone could help with please feel free to inbox me
https://www.facebook.com/maggie.willmert