PresidentAAHOA
37
people have signed this petition.
Add your name now!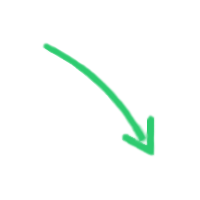 37

people

have signed.

Add your voice!
Maxine K.
signed just now
Adam B.
signed just now
Dear All,
My name is Srinath Dharmapadam, and I am a hotelier of more than 35 years experience across various hotels, franchisors and countries. A product of the Oberoi School of Hotel Management, I joined the Hotel industry, out of curiosity and stayed on in the field out of passion.
I was the Financial Controller for Hotel Leela Kempinski in Mumbai, India a 450 Room full serviced hotel licensed / franchised then from Kempinski Hotels operated by Lufthansa airlines. I was only 29 then. At 30 I was the Asst. General Manager Finance for Ramada Hotels in India, and I delivered results at every stage. By the age of 31, I was operating Executive Serviced Apartments in Bangkok, Thailand.
Of the 35 years , I have been involved with various hotel franchisors, 22 years have been in USA alone. I managed three properties franchised from Wyndham, two Choice Hotels Franchised properties - Comfort Inn and a Quality Inn and I built a Hampton Inn & Suites a 75 Room property in USA. I was the board member on the Regional Advisory Board of Choice Hotels International.
My strength is in instituting systems, procedures and install efficient operations at every organization that I have been involved with.
I have applied for the post of President & CEO of Asian American Hotel Owners' Association, and I believe I can be a unifying & positive change agent with the following clear objectives:
Remove any conflict of interest of Franchisor being involved in the organization that such conflict is against the interest of the members for whom this organization belong.
Install an interactive web service that would provide all services that the members would need including ability for members to start a campaign for any matter that they believe that AAHOA should take a lead.
Cut waste and not cost. Live within means and only have staffing that is absolutely needed with clear job description for each member of the staff.
All franchisor mandates will have to come to AAHOA and AAHOA will obtain the best rates for the products for the benefit of the members. AAHOA will NOT secure any kickbacks on these products.
Increase the membership base via expanding the operations to other locations where AAHOA does not have an existence.
AAHOA will retain one in house attorney well conversed in the area of corporate and franchise laws, assisted by one para legal.
Coordinate and cooperate with FTC to remove all untenable charges charged by the Franchisors and have FTC audit Franchisor for their ethical behavior.
The BOD will have two essential task forces - one that would dictate to the Franchisors what will be done and what will not be done. Second will be Vendor Audit and initiative. - Evaluate each vendor for their operations, sustainability and efficacy for meeting the demand.
Any vendor working with the Franchisor will not be a valued member of AAHOA and AAHOA members will be dissuaded from using those vendors. Efforts will be made to prevent Franchisors enriching themselves from kickbacks from vendors.
Franchisor will be held responsible to deliver direct revenue independent of the OTA's that would justify the Franchise Fees and Marketing Fees paid to them. Use the power of AAHOA and work with the OTA's to reduce the fees charged by them for the members.
I have many more ideas that would significantly improve the operations of AAHOA as an organization and help members with making their operations financially worthwhile.
I speak with a direct hands on expertise in making this possible. I have, from the profit of one hotel, diversified into three other hotels, and augmented the revenue of the Hotels that I managed.
I assure the members who support me that I would work to the fullest extent of my potential for the benefit of the members and my term will be a limited term only of five years. I thank you for your support and trust.
Kind regards,
Srinath