President Trump: We Support Your Visa Ban
69
people have signed this petition.
Add your name now!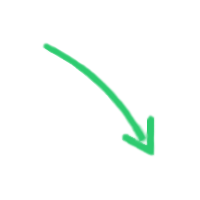 69

people

have signed.

Add your voice!
Maxine K.
signed just now
Adam B.
signed just now
Dear President Trump,
Since dastardly terror attacks on Sept 11 2001, which killed nearly 3,000 Americans in one single day, the world has suffered 30,222 acts of terror perpetrated by radical Islamists. Nations that support this global scourge have remained defiant, and continue to persecute non-Muslim minorities in their lands.
Not a day goes by without a Christian woman being gang-raped in any bastion of Islam – in a geographic swath ranging from Pakistan to Iraq to Egypt. Now this scourge has spread to Europe!
Mr President, your opponents who agitate over so-called women's rights do not care about the real dangers faced by women in a majority of Islamic nations, but continue to portray you as the bigot. Do these social justice warriors ever paused to consider the fate of Sabih Masih, a 3-year-old Christian girl who was raped by her Muslim neighbour, or the fate of the Yazidi mother who was fed the flesh of her own child by her ISIS captors– as recounted by Iraqi MP Vian Dakhil? These are just two instances of radical Islamic terror reported in the past 48 hours alone.
Dear Mr President, is it fair of the Islamic world to call you a bigot when most Muslim nations prohibit Israelis from visiting their lands? In fact, they may even question or temporarily detain anyone with an Israeli visa stamped on their passports. This includes US citizens. Indeed, the passports of most Islamic nations are stamped with the words: "This passport is valid for travel to all countries except Israel."
Isn't that discriminatory?
Finally, your visa ban on refugees from concerned nations" is working, Mr President. Pakistan has just placed terrorist extraordinaire Hafiz Saeed under house arrest, thereby curbing his state-sponsored freedom to orchestrate terror attacks against neighbouring India – a nation friendly to the United States!
Imagine the ramifications for peace if your visa ban is ever extended to other Islamic nations that have not a demonstrated any significant will to combat radical jihadi terrorism?
The fate of many minorities lies in your hands, Mr President, and we urge you to not only enforce the current ban, but to extend it to other Islamic nations that continually deny fundamental rights to their own minorities (including women and children) while demanding full rights as refugees in the United States.
Sincerely
Your Global Fans