Petition to President Obama to declassify documents related to the civil war in El Salvador
312
people have signed this petition.
Add your name now!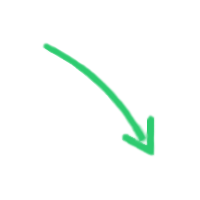 312

people

have signed.

Add your voice!
Maxine K.
signed just now
Adam B.
signed just now
Please enter your institutional affiliation in the comments box (institutional affiliations are provided for identification purposes only).
Por favor escriba su afiliación institucional en la sección de comentarios (las afiliaciones institucionales se incluyen solamente con fines de identificación).
President Barack Obama
The White House
Washington, D.C.
Dear President Obama:
As scholars of Latin America from a number of academic disciplines, we respectfully request that you declassify all documents related to the years immediately prior to, during, and after the civil war in El Salvador. We applauded your March announcement ordering the declassification of still secret CIA and Defense Department records regarding the Argentine military dictatorship aimed at underscoring "our shared commitment to human rights," and we ask that you do the same for El Salvador.
El Salvador in the 1980s was the most intense and bloodiest war on the continent; civilian deaths there were three times greater than those in Argentina, even though the population of Argentina is almost eight times greater. One Salvadoran massacre, El Mozote, was the largest mass murder in contemporary Latin American History. Documents that help to promote the truth about these events are crucial to ensuring that such gross human rights violations are not repeated.
But the need for knowledge about human rights violations by all sides is only one reason to request this declassification. For scholars and foreign policy observers, these years in El Salvador are especially important for the lessons they provide to help understand the fundamental issues of our time: the conditions that lead to preventable civil wars, the massive movements of people from their regions (including unaccompanied children), and the rise of post-war violence and criminality. Such lessons are critical for efforts to constantly improve the conduct of U.S. foreign policy.
Many of the currently classified U.S. government documents are subject to the 25-year mandatory declassification rule, yet far too much information is still unavailable.
Mr. President, on your first full day in office in January 2009, scholars everywhere welcomed your executive order and two presidential memoranda calling for a "new era of openness." We welcomed your actions reestablishing the presumption of disclosure for information requested under FOIA and your statement recognizing that "openness will strengthen our democracy."
In that spirit, the undersigned strongly urge you to follow the example you set in Argentina and declassify all government documents related to the outbreak, civil war and aftermath in El Salvador.
Sincerely,
TRADUCCIÓN AL CASTELLANO
Estimado Presidente Obama:
En nuestra capacidad de especialistas en América Latina en diferentes disciplinas académicas, respetuosamente le solicitamos a Ud. que desclasifique todos los documentos relacionados con los años inmediatamente previos, durante y después de la guerra civil en El Salvador. Aplaudimos el anuncio que hizo en marzo de ordenar la desclasificación de los documentos todavía secretos de la CIA y del Departamento de Defensa en relación con la dictadura militar argentina con el objeto de subrayar "nuestro compromiso compartido con los derechos humanos", y le solicitamos que haga lo mismo para El Salvador.
En la década de 1980, El Salvador fue el escenario de la guerra más intensa y sangrienta del continente; el número de civiles muertos fue tres veces mayor que en Argentina, a pesar de que la población de Argentina es casi ocho veces mayor. Una de las masacres que se perpetraron en El Salvador, la masacre de El Mozote, fue el mayor asesinato en masa en la historia contemporánea de América Latina. Los documentos que contribuyen a esclarecer la verdad sobre estos acontecimientos son cruciales para asegurar que no se repitan estas graves violaciones de los derechos humanos.
La necesidad de saber más sobre las violaciones de los derechos humanos perpetradas por todas los facciones es sólo una de las razones para solicitar esta desclasificación. Para los estudiosos y observadores de la política exterior, estos años en El Salvador son especialmente importantes por las lecciones que ofrecen para ayudar a entender temas fundamentales de nuestro tiempo: las condiciones que conducen a guerras civiles prevenibles, los desplazamientos masivos de personas abandonando sus regiones de origen (incluyendo niños sin acompañante), y el aumento de la criminalidad y de la violencia de la posguerra. Estas lecciones son críticas para los esfuerzos para mejorar constantemente la conducción de la política exterior estadounidense.
Muchos de los documentos del gobierno de Estados Unidos actualmente clasificados están sujetos a la regla de desclasificación obligatoria de 25 años, sin embargo, demasiada información todavía no está disponible.
Señor Presidente, en su primer día en la presidencia en enero de 2009, los investigadores de todo el mundo dieron la bienvenida a su orden ejecutiva y dos memorandos presidenciales llamando a una "nueva era de apertura". Dimos la bienvenida a sus acciones restableciendo la presunción de divulgación de información solicitada por medio de la Ley de Libertad de Información (FOIA) y su declaración que reconoce que "la apertura fortalecerá nuestra democracia".
En este espíritu, los suscritos le rogamos de manera encarecida que siga el ejemplo que estableció con Argentina y desclasifique todos los documentos gubernamentales relacionados con los antecedents de la guerra civil, la guerra y la posguerra en El Salvador.
Sinceramente,
SIGNATURES (Institutional affiliations are provided for identification purposes only)
Terry Karl, Gildred Professor of Latin American Studies, Stanford University
Héctor Lindo-Fuentes, Professor of History, Fordham University
Erik Ching, Professor of History, Furman University