Preserve Big Rock Mesas
102
people have signed this petition.
Add your name now!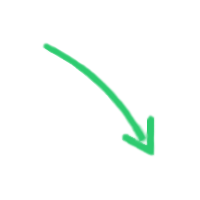 102

people

have signed.

Add your voice!
Maxine K.
signed just now
Adam B.
signed just now
August 24, 2019

ATTN City of Malibu Council Members, Planning Commission, and Planning Dept:
The following petition demands a moratorium on any new development over the existing footprint of a home in Big Rock Mesa's Landslide Assessment District 98-1 in it's current state. We demand that our dewatering system is put on high alert and all repairs made in swift order.
Our community agrees to respect people's rights to build from the fire and deal with our own home improvements so we can feel comfortable in our home and investment here. Our concern is excessive water usage with over development in a high risk zone for both wildfire and landslide that threatens every home in Big Rock.
Only these past few years, after decades of practically no development in Big Rock, the City of Malibu Planning's basic building rules and codes are noticeably not coinciding with the Big Rock landslide Assessment District (AD 98-1). Variances of size, height, slope, landscaping and safety factors that other homes on the same street have not been granted are being approved without any independent City scientific evaluation or updates or acknowledgment of independent geological reviews.
The county installed our dewatering equipment over 30 years ago and it is in need of a major overhaul according to the geologist who supervised the installation, ED Michael. His recent geological review of the BRM Landslide was submitted to the Big Rock Property Owners Association Board in January of this year. The Board immediately submitted this plus a summary abstract of the details to the City of which you should all have read by now. It has so far resulted in emergency rehabilitation of 5 wells in Big Rock and a 6 year capital improvement plan on the equipment prepared by Fugro and City Public Works though there are still many unanswered detailed questions on how our AD 98-1 funds have been allocated all these years with NO reserve fund left. There is also much more work that needs to be completed but we have apparently run out of time. The geological report clearly states that Big Rock is in a dire situation where in order to remain safe and stable we not only need to ensure the equipment is in top production shape but need a drastic reduction in water usage and consideration for a moratorium on development and rehabs (as they use more water and septic facilities than the average home with 30-40 residents and staff per house). The City has not refuted this report scientifically or completed a comparable independent geological evaluation on our hill and every FUGRO annual report states right up front that they are not reporting on landslide, only maintenance and improvements.
Please cease all development that has been proven time and time again to hurt our hill. If we 'collapse, crack, or slide off foundations' as we did in '83 as per the LA Times, none of our homes will be worth anything. We have not had substantial and regular rain in years. When El Nino comes it will likely be disastrous for our community if our voices are not heard so please honor this request and stand by Malibu's Vision and Mission Statement.

Thank you, Friends of Big Rock