Preserve Pawnee Prairie as Horse & Hiking Trails
801
signers.
Add your name now!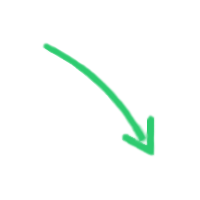 801

signers.

Almost there!

Add your voice!
Maxine K.
signed just now
Adam B.
signed just now
Please sign the petition to keep Pawnee Prairie Park as trails for horseback riders and hikers. Do not open PPP to bicyclists. It is a safety issue.

Pawnee Prairie has been a place for people to ride their horses for around 75 years. Marsh and Irene Plumlee began riding and creating the trails back in the 1940s. Irene was instrumental in getting the City to acquire the 625 acres of land, out in the middle of nowhere, in the 1960s for equestrian intentions. Irene rode those trails nearly every day of her life, with her clippers in hand to dutifully trim anything out of the way on the trail while mounted on one of her trusty and patient horses. She was even out on the trail on her horse, Missy, days before she died at age 86 in 1992. In 1993, the trail system that Marsh and Irene had developed was named in their honor by the City of Wichita and a stone memorial sets at the main parking area on the south end of the park. Not far from the remains of the horse barn (which is now a covered meeting area) are the acres of horse pens when the property served as a horse boarding facility.
There isn't another park in all of Wichita, or Sedgwick County, that has horseback trails. While not altogether challenging or lengthy, the trails offer an experience looked for by recreational and competitive horseback riders alike and are easy enough to allow parents to bring their kids along on their own mounts. For hikers, it allows an opportunity to walk on trails of earth through wooded and scenic areas along the Cowskin Creek. There is also a one mile concrete trail across the park which runs parallel to and crosses horseback trails in several places. Hikers/walkers and horseback riders have enjoyed a symbiotic relationship throughout the park's history. It is estimated that there are 12 to 15 miles of trial in PPP, every one of which was developed and maintained by horseback riders over 75 years. There is not a single trial in the park developed by any other group.
Horseback riders know and understand the perils of bikes being allowed at PPP. It is true that horses and bikes coexist at other parks around the state and country. Other parks have open spaces and lines of sight, not winding and twisting narrow trails with blind corners. Not only are bikes zipping along on the trails a hazard for horses and their riders but also for walkers. Several walkers (including those who live in the adjacent neighborhood) have exemplified the dangers with experiences of their own with illegal bike riders nearly knocking them off of the trail. Many recreational riders aren't knowledgeable enough of trail etiquette to traverse safely for all others using the park. There is no way to even permit recreational riders on the concrete path and to enforce compliance. Recreational bike riders are of all types, including pre-teens and teens who will not comply with limitations about riding areas. Some adult bike riders even feel entitled to ride the park. Horseback riders have been met by rude, disrespectful and entitled bike riders on the trail who, to be sure, would have no issue with making a greater scene if they weren't illegally riding their bikes there. Bike riders in PPP are a safety issue; if anyone will be hurt, it will likely be a horseback rider or horse.
This also has nothing to do with trained versus untrained horses which some humorously argue determines what horse should/should not ride the trails, or to turn the tables, which bikers should/should not ride the trails. Regardless of how well trained a horse is, having a bicyclist come rapidly around a corner spooks people, let alone a horse which is a flight animal. The horse is not the issue, it is the horse-meets-bike that is what we are afraid of.
Now, some who live in the neighborhood adjacent to the west side of PPP complain that they don't have "easy" access to Air Capital Park from their neighborhood. One neighbor dared the Park Board to fine him for his crossings with his bicycle through the northwest portion of the park to Air Capital Park to ride his bike. He scoffed at the rule of no bikes being allowed. He only saw a needless ordinance, not the safety reasoning behind it all. While we do not oppose access from the neighborhood to the bike park, the problem is that such access can only be across the horse trails and horse and hiker bridge. An ideal solution to avoid the horse/hiker trails is one proposed by Rails to Trails; build a new bridge where the old railroad bridge previously crossed the creek.

Allowing bicycles in PPP will ultimately lead to horses not using the trails - trails created by horseback riders. Bicyclists would consider this a victory; many have stated publicly that the horses are in the way of a good time. To bicyclists, it does not matter that they have all the other parks and streets available to them, with the city actively increasing this access with its development of a bicycle master plan. Bicyclists have received ever increasing access to ride their bikes; horseback riders have received none.

The discussion about PPP should not be about bike riders, but about enhancing and promoting PPP as a horse and nature park that is a unique asset for the City of Wichita and surrounding area. Horseback riders would not only lose PPP if it is opened to bikers, we would lose anything remotely similar in this entire area.

Please sign the petition to keep Pawnee Prairie Park as trails for horseback riders and hikers and not open them up for bicyclists.