Preserve Northview
227
signers.
Add your name now!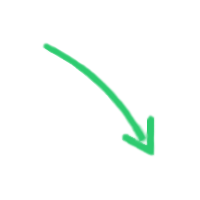 227

signers.

Almost there!

Add your voice!
Maxine K.
signed just now
Adam B.
signed just now
Calling all friends of Northview!
BRILLIANT NEWS!!
On Thursday 10th October, the appeal made under section 78 of the Town and Country Planning Act 1990 against a refusal to grant planning permission for application Ref P121620 was DISMISSED by the Planning Inspectorate.

The main issue cited was the effect of the proposal upon the character and appearance of the area and upon the building itself.

The Inspector writes: "I have considered all other matters raised including the representations from interested parties. I have also taken into account the appellant's comments that the proposal would represent sustainable development and would increase local housing choice. However, none of these matters outweigh the harm I find to the character and appearance of the building and area. Therefore, I conclude that the appeal should be dismissed"

THANK YOU TO EVERYONE WHO HAS SUPPORTED US!
Northview is a unique enclave of flats in Holloway, North London. In September 2011 we successfully fought off an application by the owners to build a hefty extra storey on top of the larger block in our estate.

A year on, the owners made a new application to build on Northview. But in size, bulk and effect, the scheme was nearly identical to Application P0101448 rejected unanimously by the committee in 2011. What was proposed – a clumsy zinc and glass storey on the rear, larger block – would have been ruinous to Northview, and a unique piece of Islington's heritage was under threat of being lost forever. Planning Application P121620 was thankfully rejected by the Council in February of this year but the freeholders have now appealed.
Once again, we need your support and urge you to oppose this appeal by signing our petition.
The threat
Northview is distinguished by the elegance of its Art Deco design and layout, which incorporate original features such as detailed parapets, Crittall windows and deco banisters. Its owners want to build an impractical, incongruous and unsightly additional storey on top of the main block.
Why these proposals must be opposed
This ill-conceived project has been described by James Dunnett (of James Dunnett Architects) as 'probably an impossible task… The delicacy of the existing architectural detail will be overwhelmed by the weight of the new storey'… 'which is likely to appear cumbersome and crude'.Northview was designed to be a green space community, with its buildings enhanced by the natural light the present structure allows and which emphasises both interior and exterior architectural detail.
In James Dunnett's view 'the extra storey will seriously detract from the feeling of light and air in the quite narrow courtyard' and 'would not be viable due to the narrow plan form of the existing building… consent should be refused'.
The Northview environment
Northview is opposite the Holloway Odeon, also built in 1938, and together they provide a glimpse of how the area would have looked more than 70 years ago. This cluster of Art Deco buildings – in very different styles - work together to create a visual impact; the integrity of which must not be compromised. The horseshoe-shaped layout, gardens and mature trees give it a village green feel which is rare in an inner-city commercial area.Indeed we are still working towardsgetting Northview locally listed on its own merit and to have it included in the Conservation Area. Northview is a unique heritage asset andmust be preserved.
Our call: This application was rejected unanimously by the council in February 2013. Given this and its multiple failings, we call on you to help us fight this appeal.
Sponsor
sarah_lawrie@hotmail.com
Links