Preserve Grantsville Cemetery and J. Reuben Clark Historic Farm
130
people have signed this petition.
Add your name now!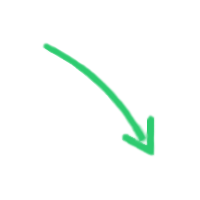 130

people

have signed.

Add your voice!
Maxine K.
signed just now
Adam B.
signed just now
Sign this petition now if you agree that Granstville City should:
1. Keep our cemetery in one piece.
2. Halt all progress on expanding the cemetery into the J. Reuben Clark Farm.
Please note:The official paper petition is going around town for registered Grantsville voters. If you have not signed it yet, contact Laurie Hurst, 884-4409. Thank you!
THERE IS NO COST TO SIGN THIS PETITION! JUST CLICK THROUGH AFTER SIGNING.
Grantsville City is changing the farmland at the J. Reuben Clark HistoricFarm into a new cemetery.Additionally, rather than use the city-ownedsoutheast corner of the cemeteryto expand the cemetery, they are constructing a permanent park and ride lot (construction begins April 8th).Three acres of land adjacent to the cemetery could bepurchased forexpansion, too,but theyhave insteaddecided to jump across the street and use the farm, which is on the National Register of Historic Places,for a new cemetery.Sprinklers and lawn are already installed.
Very few people in townknew about this monumental planning decision thatwill impact our town permanently. Many, many are opposed to this,and we need to take action now tostop all progress until we can ensuremore public input and the wise use of our precious historical site and cemetery.
Apark and ride lot can go anywhere,but a cemetery that is strung out over two blocks when it could have been kept together is simply nonsense! Even more important,a historic farm can never be replaced.
About J. Reuben Clark and the farm:
J. Reuben Clark, a man of international acclaim, loved his hometown of Grantsville. His life was a model of excellence in spite of his humble beginnings. He grew up here milking cows and working the farm, and attended Grantsville Academy through the 8th grade. After he finished all the schoolingoffered in Grantsville, he went on to get a law degee from Columbia University, served in the administration of U.S. Presidents, was U.S. Ambassador to Mexico, and served as a member of the First Presidency of the LDS church for 28 1/2 years--longer than any man served who didn't become President.
During his career, he would seek solace in Grantsville. He loved Grantsville and called it his "spiritual retreat" where he could come and ride his horse, gain perspectve, and enjoy the beauty of the valley. He loved the history of Grantsville enough that he purchased Grantsville's old adobe schoolhouse, restored it, and then donated it back to Grantsville for the museum. He poured his life savings into his farm and left it to his family as a place of refuge and a place where they could turn in case of need.
J. Reuben Clark's family,along withthe Anderson family who originally built thefarm buildings,were part of the lifeblood of Grantsville's early history, and we are lucky to have this property. It is symbolic of the hard work and rural life that went in to the building of such a great town, and it has great potential tobecomeone of thecultural, historical and agriculutral treasures of this valley.Future generations willpraise the foresight in preserving it.
Sponsor
Grantsville citizens for organized growth and historic preservation
Links