Preserve Fort Wayne's Disappearing History
13
people have signed this petition.
Add your name now!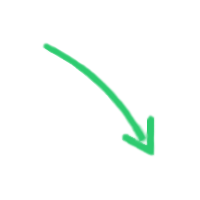 13

people

have signed.

Add your voice!
Maxine K.
signed just now
Adam B.
signed just now
This morning I woke up to a headline practically boasting about yet another historic Fort Wayne building slated for the wrecking ball. This time the Jefferson Smurfit Building on Superior Street. So you might ask, why is it being torn down? For the river development? To erect a new replacement building? No . . . for a parking lot!!
Our downtown is littered with barren parking lots upon which used to stand glorious old hotels, terminals, warehouses, factories, residential mansions and retail space. All turned to dust at the hands of the wrecking ball, not for development, but to park a car. Unfortunately this is our future historic walking tour: "And on the left you'll see an asphalt farm field. You wouldn't believe the beautiful . . . ." You fill in the blank.
Superior Street is one of the very few - very few!! - streets left in Fort Wayne with any meaningful and consistent row of old buildings. This one a very attractive brick structure. Like a gap-toothed prom king I guess we're getting another hole in our mouth. Equally appalling is that we call it development.
Although the evidence suggests we've learned nothing, I would hope the likely development of the GE property gives us the wisdom of patience. Empty buildings have their drawbacks for sure, but once they're gone they're gone forever. Many had written off the campus as too big, too dirty, too rundown and too expensive to be anything but wrecking ball rubble. Now it's on the verge of being the largest redevelopment project in Fort Wayne's history. The 1000 block of Broadway (Canton Laundry et al) is another successful example of patience, with each restored building now an occupied, tax-producing business.
We would have missed out on this true development if these relics had already succumbed to the swinging ball. Preserving these historic structures maintains an important connection to our past and roots, but also makes good economic sense. Beyond GE, consider all the money currently flowing into the historic West Central neighborhood. There is an affinity for these one-of-a-kind craftsman built homes and that translates into economic development – currently measured in the millions.
Speaking of money, the City of Fort Wayne has identified $275,000 to demolish the Smurfit Building. Instead of using that tax payer money to destroy another piece of our local history, let's use it to preserve and protect it. I'm sure that won't be easy, but few things of value are.
They say that those who ignore history are damned to repeat it. Well damn we keep repeating it! Let's stop the madness. If you want to help please sign this electronic petition. In addition, contact Mayor Tom Henry at the City of Fort Wayne (https://www.cityoffortwayne.org/contact-mayor/view/form.html Tell him you disagree with his administration's current disregard for its historic antiquities and that you reject the notion that historic preservation and economic development cannot be symbiotic. Feel free to cut and paste from this text, or personalize a message as you see fit. I just beg you to take some action or there will be little left to preserve.