Precautionary Suppression not Herd Immunity
188
people have signed this petition.
Add your name now!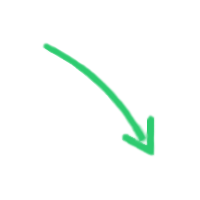 188

people

have signed.

Add your voice!
Maxine K.
signed just now
Adam B.
signed just now
Dithering on COVID-19 is killing our people. Decisive, scientifically well-founded precautionary suppression not 'herd immunity' must be our strategy.

We the undersigned have looked on with horror as our shambles of a government has allowed the death toll to mount so that it is the highest in Europe, both in absolute terms and per capita. A government's first duty is to protect its people. After the debacle of herd immunity as a strategy we have seen failures in PPE provision, emergency scenario planning being ignored for care homes and disastrous logistical failures over masks, gowns and ventilators, as well as a failure to contact trace and to recommend mask-wearing, an elementary precautionary measure. Not to mention a failure, unique in the world, to implement some quarantine measures at our borders.
We have little confidence in what will happen with the efforts now begun to lift lockdown.

Hailing from different academic and practical backgrounds we urge the following of the proven strategy of suppression. We do not want a policy based on a speculative theory from nudge economics, nor seasonal influenza nor some hidden secretive model when there are successful public health examples of a strategy that works for COVID-19.

Taiwan, New Zealand, Australia, Austria, Greece and Iceland have adopted a strategy of suppression, instead of trying to "flatten the curve". Slowing the epidemic, which efforts have been made to achieve, must be continued and escalated to the point where contact tracing, mask wearing and hospital and care home capacity can bring the disease burden down so that we can restore a level of normalcy. The aim, as in New Zealand, should be elimination of the virus not generation of 'herd immunity' by way of infecting most of the population with a potentially deadly disease which also has unknown but emerging potential for causing disability or damage including in multiple organs.

It is ethically and morally bankrupt to think that a lower curve, but low-level disease burden is acceptable. To merely accept a death rate that is lower than at present, is to court the risk of a second wave which could be more devastating than the first one we are currently still riding. The precautionary principle means, as the water goes out we do not run onto the beach, to be hit by a possible oncoming tsunami.

Beyond ethics, economics too argues for the strategy of suppression. To continue a partial lifting without having suppressed the disease will continue to burden businesses, individuals and Britain with ongoing costs to maintain levels of social isolation. A clear plan must be made together to deal with the new reality. Throwing money at existing business practices without an integrated lifting strategy and economic resilience plan is to set-us up for a disastrous failure.

Beyond this pandemic we are faced with Dangerous Human-triggered Climate Change, and Ecological Breakdown which together confront us with a modern version of the horsemen of the apocalypse. We must take action to deal with these clear threats to our civilisation. We want a public conversation with scientific experts, civil society and the people to make a precautionary plan on how we collectively proceed. For without it we have no government and a desolate future.
The people have led in the UK, forcing the lockdown in March when the Government was willing to see far larger numbers die. We can lead again.

------------------------------------------------------------------------------------------------------------------------------


Marcus Petz Social & Public Policy Doctoral Candidate, Department of Social Sciences and Philosophy, University of Jyväskylä
Prof. Rupert Read, Philosophy, University of East Anglia
Jon Fuller Secretary: Climate Genocide Act Now
Prof. John Barry, Green Political Economy, Queen's University Belfast
Julie Ward, Co-Chair Urban Economy & Former MEP
Biff Vernon, Retired scientist
Glyn Goodwin, Organiser @the10000
Dr. Philip McGowan, Academic, Queen's University Belfast
Prof. Geraint Ellis, Chair of Environmental Planning, Queen's University Belfast
Peter McColl, Former Rector, University of Edinburgh
Dr. Seán Brennan, Independent Researcher Peace and Conflict Studies
Prof. Cahal McLaughlin, Film Studies, Queen's University Belfast
Prof. Siobhan Wills, Law School, Ulster University
Dr. Peter Doran, Law Lecturer, Queen's University Belfast
Dr Véronique Altglas, Lecturer in Sociology, Queen's University Belfast
Dr. Gillian McNaull, Lecturer in Criminology, Queen's University Belfast
Dr. Merav Amir, Senior Lecturer in Human Geography, Queen's University Belfast

Have signed. Join them and endorse this letter.